Calls for legal 'smoking age' in Australia to be raised to 21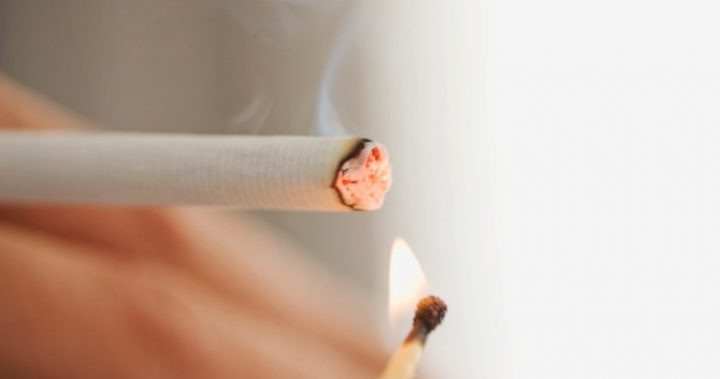 Oncologists are calling for the legal 'smoking age' in Australia to be raised to 21, in an effort to reduce the amount of illnesses and deaths from the habit.
Currently, consumers must be 18 or older to purchase cigarettes, but now the Medical Oncology Group of Australia and the Private Cancer Physicians of Australia are calling for that age to be raised by three years.
"We know from research that 95 per cent of all adults start smoking before they turn 21", MOGA chair Chris Karapetis told SBS. "We also know if you can prevent young people from taking up the deadly habit by the time they turn 21, the chances of them ever smoking at all is very low".
Mining magnate Andrew 'Twiggy' Forrest previously called for the same legislation and said last year he believes that peer pressure plays a big role in whether young people take up smoking cigarettes. He said raising the smoking age means people will be able to make more mature and informed decisions.
Read more: Raising the 'smoking age' to 21 – smart move or too nanny state?
Ad. Article continues below.
"When you think that 15,000 Australians die each year from tobacco-related deaths and compare that with the horrific deaths of Gallipoli (8,000 deaths) and the average yearly deaths during the world wars, it is less than what is being caused by tobacco," Forrest told the Daily Telegraph at the time.
Christopher Steer, head of the Private Cancer Physicians of Australia, has warned smoking rates among disadvantaged youth are particularly high. According to ABS figures, 15,000 Australians die from smoking-related illnesses every year. In the 2004-05 financial year, smokers cost Australia $31.5 billion in social (including health) and economic expenses.
Forrest previously gave financial reasons for raising the legal age too.
"Every man, woman and child are basically funding the tobacco industry to the tune of $1,000 each," he reckoned. "There is $31 billion in costs for palliative care and health care for tobacco-related cancer and only $10.3 billion in excise, so every year we write out a cheque for $20 billion."
But some people said that Forrest was wrong to target young people when it comes to smoking, noting that people are considered mature enough to drive at 16 and vote, drink alcohol and go to war at the age of 18.
Ad. Article continues below.
What do you think? Should the legal smoking age be raised to 21?
With Facebook removing news sites from your feeds we ask that you sign up for Starts at 60's emailers here. And to keep us on your wall, join some of our new Facebook groups and clubs:

News Junkies Club – Australia
News Junkies Club – USA 

See news on the change and links to all our other clubs and groups here.