Breast cancer signs all women should know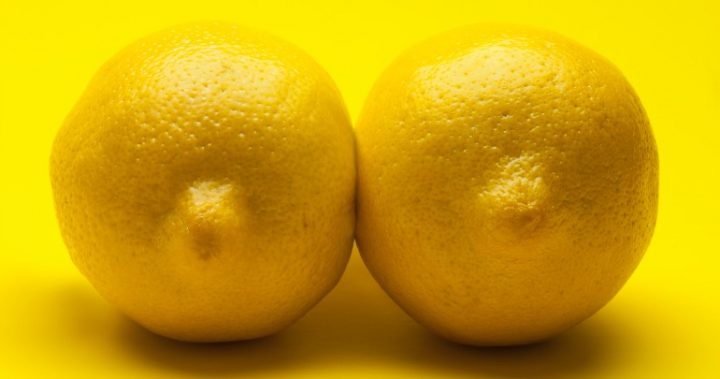 Breast cancer is the second most common cancer in the world with about 1.7 million new cases diagnosed every year.
Whether you have been through the disease yourself, or you know someone who has, most of us have been affected by breast cancer in some way.
While most women over 50 know to have regular mammograms and checkups to monitor their breast health, there are other symptoms everyone should be looking out for, too.
Many women know to check their breast for sings of change, but what exactly should you be looking for?
Changing nipples
Ad. Article continues below.
A change in the size or shape of the nipples can indicate something is wrong. While gradual changes in breast and nipple appearance are normal, it's the sudden changes that women (and men) should be aware of and understand.
Specifically, nipple crusting, ulceration, redness or an inversion of the nipple can be signs of breast cancer and should be followed up by your doctor.
Other changes to look for are discharge around the nipple area, general pain in the breast area, or dimpling.
It's important to note that just because you have these symptoms, it doesn't necessarily mean you have breast cancer. However, it is important to consult with your GP if you notice any of these signs.
Looking for lumps
Ad. Article continues below.
When it comes to lumps there is no hard and fast rule for how they should look and feel.
Many women naturally have lumps and small bumps in their breast, which is why it's important for women to get to know their breasts so they can detect when there are changes or slight differences developing.
About 40 per cent of diagnosed breast cancers in America are detected by women during self-examination.
The National Breast Cancer Organisation recommends checking your breasts once every month. This can be done in the shower, in front of a mirror or lying down.
Work your fingers across the surface of your breasts to feel for lumps and check for dimpled skin. If you're standing, raise your arms above your head to see if any fluid comes out of your nipples.
Ad. Article continues below.
It's a good idea to alternate between positions every month as sometimes lumps that are detected lying down can't be felt while standing upright.
Dealing with a diagnosis
Unfortunately millions of people are diagnosed with breast cancer each year and it's important to understand how to cope with such an experience.
People often feel overwhelmed, scared, anxious and upset, and these are all normal feelings.
Having a support network is important, whether it comes in the form of family, friends, or health professionals.
Support services and information can be found at the Breast Cancer Network of Australia.
Have you ever detected changes like these in your breasts? Do you check for changes regularly?