Best tips for buying running shoes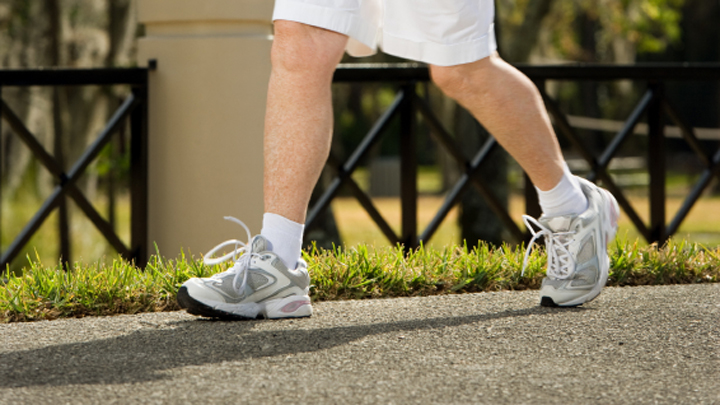 I jog every morning before I go to work so as you can imagine, I see my fair share of runners. What really amazes me is how many people seem to be running in discomfort.
In fact, one of the most common questions I'm asked by my running divas community and runners in general is this: how do I find the perfect running shoes?
It's a hard question to answer because everyone is so different but anyone who's ever run in discomfort will know how bad it is to run in dodgy shoes. Not to mention, dangerous! Bad running shoes lead to injury.
With all that in mind, I've put together some tips that will help to guide you towards the ultimate running shoes for you.
Ad. Article continues below.
Tip #1 – Buy shoes that suit you!
Other people can recommend a great pair shoes but you need to select the perfect shoes for you. It's a massive market these days too and there are so many varieties to choose from.
Tip #2 – Ask yourself these questions
How much running will you be doing?
What surfaces will you be running on?
Do you need extra support? If you've had any ankle injuries or broken toes, this needs to be a big consideration.
Ad. Article continues below.
Tip #3 – Take your time to make up your mind
I suggest you go into a number of specialist sports stores, try lots of pairs and brands on and take your time to make a decision. Then, hit the internet and research the top 3 choices online using other runner's reviews.
Head back in-store, try the top 3 choices and see what feels best when you bounce around in-store (don't worry about how you look!).
Ad. Article continues below.
Tip #4 – Be mindful of how the shoes feel on your feet
When buying running shoes, they shouldn't be too wide as your feet shouldn't be able to move around. Your runners should fit you snuggly but not too tightly across the width of your foot. Always buy half a size bigger than your regular shoes because you need that extra room for movement. Your big toe shouldn't touch the top of the shoes. Over time, this will only cause pain and possible injury.
Tip #5 – Buy more than one pair
Always buy 2 pairs of the same brand at the same time so that you can rotate between your runners. This helps to prevent injuries and will help each pair to last longer. When you're wearing your runners for the first time, they should feel comfortable and not at all tight.
Ad. Article continues below.
From here, get your new flashy pair of shoes on and get running! Remember, your feet will need time to get used to your new set of shoes.
Happy running!