Bad news for Alzheimer's disease research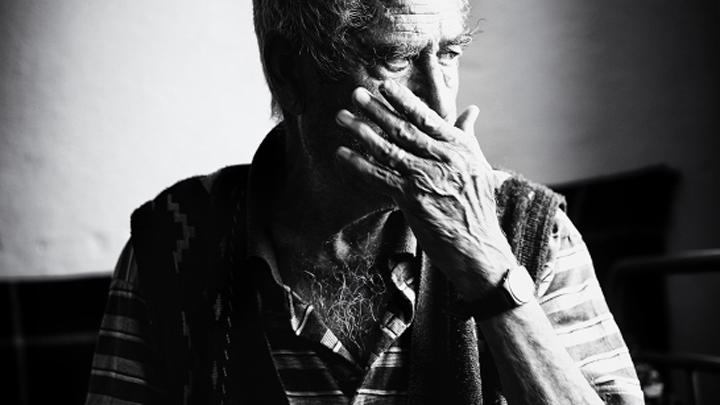 A drug trial that many had hoped would treat Alzheimer's disease has failed in its major clinical trial, a heartbreaking setback for those suffering or caring for someone suffering the disease.
Pharmaceutical company Eli Lilly announced they would not be moving forward with regulatory approval to market the drug solanezumab for mild dementia because it didn't slow down the cognitive decline in patients.
The results of the trial had been greatly anticipated after the company released promising results in 2015.
Had the trial been successful it would have shown that beta amyloid, clumps of a 'toxic' protein that builds up in the brains of Alzheimer's patients, contribute to the causes of the disease.
The phase three trial — Expedition3 — involved more than 2,000 patients with Alzheimer's disease. It aimed to clear rogue proteins from the brain with hopes it would reduce symptoms and slow the disease's progress.
Ad. Article continues below.
"The results of the solanezumab Expedition3 trial were not what we had hoped for and we are disappointed for the millions of people waiting for a potential disease-modifying treatment for Alzheimer's disease," Eli Lilly CEO John Lechleiter says.
While more than 120 Alzheimer's drugs have failed in clinical trials in the last 20 years, and early trials of new treatments have shown only small improvements in the development of the disease, professor Bryce Vissell from Neuroscience and Regenerative Medicine at the University of Technology Sydney told SBS it would not be the end for beta amyloid theory.
"There's a trial of another important drug for Alzheimer's, aducanumab, being run by Biogen [another pharmaceutical company] which has shown interest and encouraging signs," Vissell says.
While Queensland Brain Institute researcher professor Jurgen Gotz has found that non-invasive ultrasound technology can reverse Alzheimer's disease in mice, and another QBI researcher, professor Perry Partlett, has found exercise can stimulate the growth of neurons in the brain.
Alzheimer's disease is now Australian's second biggest killer.
There are more than 353,000 Australians living with dementia and the cost of managing the disease is expected to rise to $83 billion in the next 45 years.
Does this news disappoint you? Do you or a loved one have dementia or Alzheimer's disease? Do you think the disease will be beaten?