Back pain's schedule: when you're most likely to hurt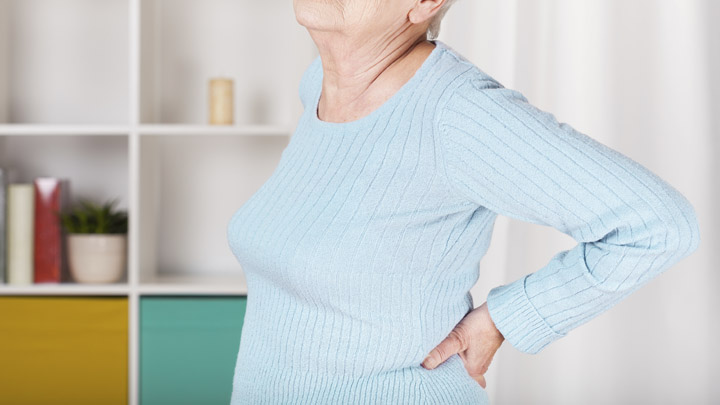 Sometimes it can feel like our back is swollen up to the point of no return. We have to stop what we're doing and try anything to make it better. But does it work like clockwork? And why?
Australian have found the time of day that back pain can occur…and it's before 12pm. And, if you're busy and distracted, the likelihood of experiencing pain is 25 times more likely.
If you're tired when you lift or move something, that's triple the risk, and if you sit or stand in an awkward position, that makes it eight times as likely you'll be aching.
The study by the George Institute for Global Health was the first of its kind, designed to rank back pain attacks by their degree of risk and time of day. According to Associate Professor Manuela Ferreira, 40 per cent of the pain we feel in our backs is caused by something we did between 8am and 11am.
Professor Manuela Ferreira told Daily Mail Australia that 'This study shows that it's not just long-term stresses on the back that lead to back pain…Spinal discs swell with fluid overnight, potentially leaving them more susceptible to stresses when loaded".
Ad. Article continues below.
Interestingly, the chances of a 60-year-old hurting their spine while lifting was reduced by over five times compared to a 20-year-old.
So how can we avoid hurting our back and suffering for the rest of the day? Be careful when lifting, avoid standing or sitting awkwardly and pay attention to your surroundings. Also, keep it in use and exercise!
According to The Medical Journal of Australia, 80 per cent of us will experience back pain at some stage in our lives.
Do you experience back pain? When is it most likely to strike for you? What do you do to relieve the pain?