Baby boomers revealed to be indulging in 'bad' habit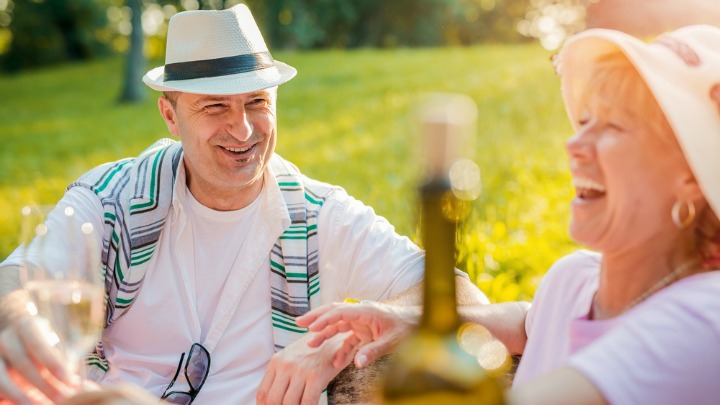 While many experts say over-60s should be careful of what they eat and drink and monitor their health closely, it seem baby boomers have had enough and are ready to give health professionals a cheeky two fingers up.
A new report has revealed over-65s are the most likely age group to drink alcohol every day, despite medical recommendations against it.
The report by the NSW Department of Health found that those in their sixties and beyond are more likely than any other generation to crack open a bottle and have a tipple at the end of the day.
So why are so many over-60s drinking so often when health experts warn against it?
Well it seems like you're ready to live your life and enjoy it rather than worry about the what ifs!
Ad. Article continues below.
"Yes, I have a glass of wine every day … It's good for my constitution, well the French do it," Helen Judge joked with the ABC.
"By the time you get to my age you think 'well, a little drink's not going to hurt you when you're getting dinner ready or with dinner or after dinner'."
While many would have expected the younger generations to be the most inclined to drink, the results of the study proved otherwise and surprised many in the process.
Chief health officer Dr Kerry Chant said drinking more than two standard drinks at a time could cause long-term health problems for seniors further down the track.
"It is a major contributor to cancer and it also impacts on liver disease, it has cardiovascular impacts, alcohol also contributes in a calorie sense," she said.
Ad. Article continues below.
But baby boomers have hit back saying they'll do whatever they want, thank you very much!
"At our age there are no more fad diets or fad diseases or anything, we just keep trying to do the very best we can with what we have because medicine keeps us alive for a lot longer, so we want to make sure or bodies will keep going as well," said Jane Stranger, who went on to add that her motto is 'everything in moderation'.
So cheers to the baby boomers out there having a glass or two tonight!
Remember, everything in moderation is an excellent idea, but it's also nice to see the boomers living life in whatever way makes them happy.
What's your motto? Do you live by the idea of 'everything in moderation'? Do you have a drink every day?