Aussies are living longer, especially if you live in one state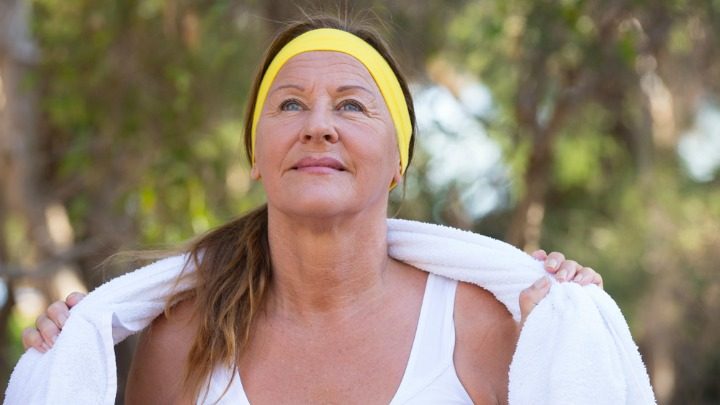 "We are living longer and longer" is a common phrase which is now being backed up with science from the Bureau of Statistics.
Life expectancy is at an all-time high for Australia as on average women are living a year longer and men are living almost two years longer than they were a decade ago. These stats don't include for further advancements in medicine and science, but the ABS do say that with further advancements we could easily tack another four years onto the average.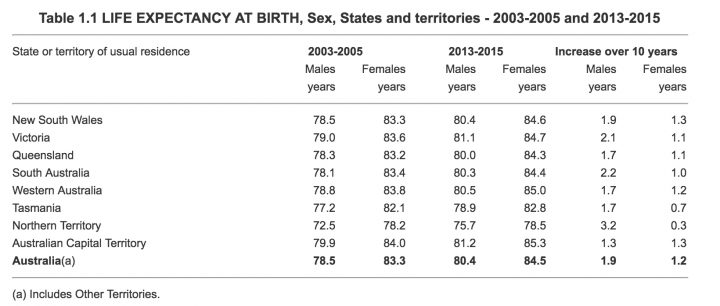 Great news if you are living in the Australian Capital Territory as the ACT has the highest life expectancy rate in the whole country followed closely by Victoria.
Ad. Article continues below.
Expert Peter McDonald from the University of Melbourne told The Sydney Morning Herald, "They are not any individual's lifetime; they are just telling you the expectation of life you would get if life expectancy didn't change". Adding, "And for the last 200 years it has been going up."
The Northern Territory has the lowest life expectancy rate in the country however it also improved by 3.2 years for men and 0.3 years for women.
As far as how Australia compares to the rest of the world, out of the countries selected in the survey Australia comes in at a close third behind Japan at number one, and Italy at number two. Canada and New Zealand are almost tied for the fourth spot while South Africa is at the bottom of the list.
While these are just averages, it is comforting to know that the leaps and bounds that medical science has taken over the past decade have started to pay off in our lifetimes.