Are you using peptides? What you need to know about this beauty wonder product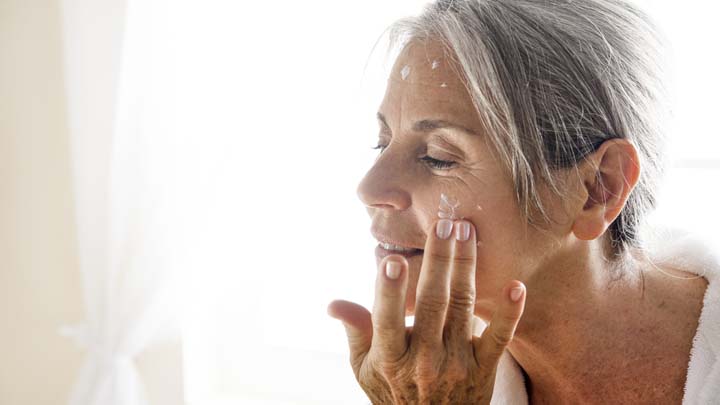 Beauty creams are sometimes described as dreams in a jar and when we spend money buying a beauty cream, we might just as well purchase something that could help those dreams come true. Thankfully the beauty industry has at long last acknowledged the benefits of that wonderful ingredient – THE PEPTIDE. Peptides are not new to the industry but haven't been widely used for some years. I notice that the peptide which I recommend, with the trade name Matrixyl has become available and is now quite a common ingredient of beauty creams and serums. A moisturising cream or serum containing peptides is ideally suited to mature skin which is so after prone to dryness.
The molecular structure of peptides helps the moisturising effect of the cream or serum to last longer and penetrate deeper. Matrixyl claims to stimulate the production of collagen and elastin. Peptides are controversial at the moment in the sporting world, but the peptides used in beauty creams are quite safe.
I like to use a peptide serum rather than a cream. Serums are very light in texture and a little spreads a long way. Use it under makeup and on your neck in the mornings, but not on any open-pored areas; use an astringent there for a cosmetic effect. Some of you will know that I use a dab of vodka as an astringent on my open-pored chin!
At night, massage the peptide serum (or, if you like something more replenishing use a peptide night cream), all over your face and neck paying special attention to the delicate under-eye area, around the lips and across the forehead. Include any open-pored areas at night.
Peptide Tips:
Ad. Article continues below.
After completing your make-up each morning, dab a little peptide serum under your eyes and down the sides of your face to help minimise wrinkles there. When absorbed, a touch of pressed powder will take care of any shine, especially at the sides of the face.
Carry a tiny container of peptide serum in your cosmetic pouch and touch-up the under-eye area and sides of the face at lunchtime.
Peptide serum is a fabulous finish after a face mask.
Do yourself a favour and make sure that your next beauty cream/serum contains a peptide, preferably Matrixyl. I'm sure that you will be delighted.
Ad. Article continues below.
Share your thoughts below.