Upset about your ageing complexion? Here's how to give your skin a radiant glow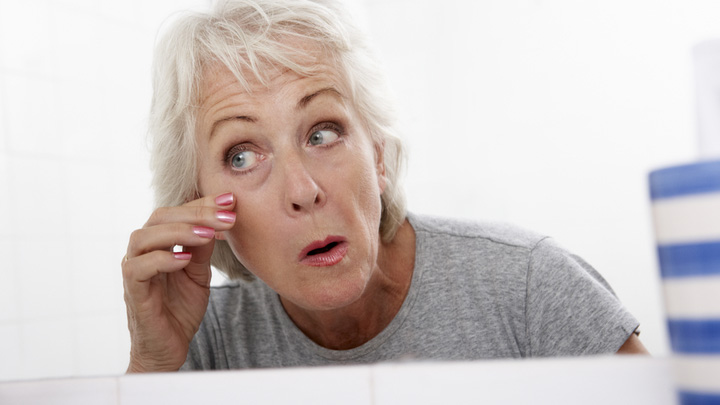 The dew of youth is gone, but let's not be down about it, instead let's explore some ideas that will improve the appearance of our complexion.
Coarsening skin and open pores are just a normal part of ageing and no doubt caused by that mature women's nemesis, gravity. The most common areas of the face to be affected by open pores are the chin and the area above the nose and between the eyes. if you don't mind making an effort, you can minimise the appearance of open pores which give our complexions the coarse appearance.
Try this routine – It works for me:
Exfoliate the open-pored area. Do this every morning. I know that that is more frequent than recommended by the beauty industry, but if it helps, who cares?
Use an exfoliant cream or baking powder and massage well with your fingers. Rinse off with warm water and a face washer.
Now dab on some astringent lotion using a cotton ball or make-up pad. Extreme measures are necessary because we can no longer buy an alcohol-based astringent. I suggest that you dab on some neat vodka. Once again, I doubt that the beauty gurus would approve, but probably few of them are aged in their 60's and 70's.
When applying moisturiser to your face, miss the opened-pored areas.
Gently pat a tiny, tiny amount of liquid powder over the open-pored areas.
Follow up with the merest touch of pore minimising lotion or cream.
Now a faint smear of concealer or foundation.
Because that adds up to three layers and there is more to come, keep the amounts really, really minimal to avoid a caked-on appearance.
Ad. Article continues below.
Brush over with mineral powder as you powder the rest of your face – just a light waft of the brush.
If you are not satisfied, use some pressed powder, once again practically zero powder on the puff; press firmly onto the face.
Finish by misting your fully finished face with a make-up setting spray.
Use pressed powder to touch-up during the day.
Do remember that this look is just cosmetic and won't lead to a lasting improvement, but you will be so pleased with the more refined appearance of your complexion that your happy and confident smile will return.
Share your thoughts below.