Are you going to get arthritis? This test can tell you years in advance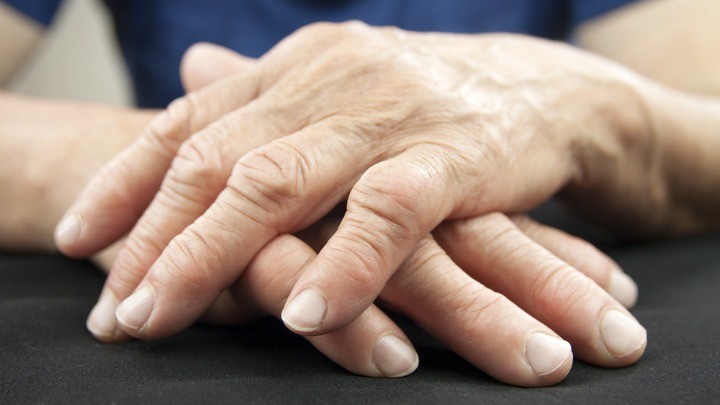 Scientists at Oxford University have found a marker that can indicate your likelihood of suffering from rheumatoid arthritis (RA) even 16 years before the condition takes hold.
A team from the Kennedy Institute of Rheumatology at Oxford University found that a blood test that looks for antibodies that recognise the protein tenascin-C could reliably show those who will contract the condition.
Rheumatoid arthritis affects about 445,000 Australians and is more prominent in women than men. It usually targets the wrists, fingers, toes, ankles and knees and is caused by inflammation in the body, which causes proteins to change in a process called citrullination. This can trigger an immune response from the body, basically causing the immune system to attack the joints.
The new test scours the blood for antibodies against tenacin-C, a protein found in high levels in arthritic joints, reports the Daily Mail.
The benefit of this new test is that it can provide us with the opportunity to manage the condition long before it's too late to do anything.
Ad. Article continues below.
The Kennedy Institute's Professor Kim Midwood says, "What is particularly exciting is that when we looked at samples taken from people before their arthritis began, we could see these antibodies to cTNC up to 16 years before the disease occurred – on average the antibodies could be found seven years before the disease appeared.
"This discovery therefore gives us an additional test that can be used to increase the accuracy of the CCP assay and that can predict RA, enabling us to monitor people and spot the disease early. This early detection is key because early treatment is more effective.'
Stephen Simpson, Research Director, for Arthritis Research UK said: "When it comes to rheumatoid arthritis, early diagnosis is key with research showing that there is often a narrow 'window of opportunity' following the onset of symptoms for effective diagnosis and control of disease through treatment.
"Furthermore, current tests for rheumatoid arthritis are limited in their ability to diagnose disease in different patients. This latest research provides the basis of tests that could improve diagnosis and, importantly, detect disease at a very early stage, with the promise even that people at risk of developing rheumatoid arthritis can be followed before the disease begins. This could have great potential to help patients with rheumatoid arthritis get the right treatment early to keep this painful and debilitating condition under control."
Do you worry about getting arthritis? Or are you one of the one-in-five Australians who already suffers the painful disease?