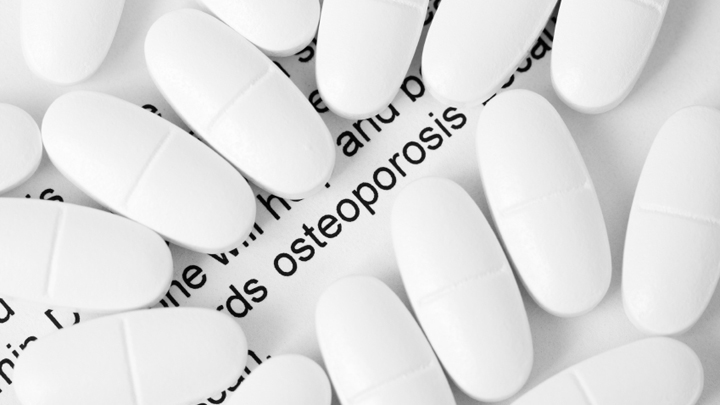 The prevalence of osteoporosis among those aged 50 and over found that 1 in 4 men and 2 in 5 women will experience a minimal trauma fracture in the future, according to a recent study. More than 2.2 million Australians suffer from osteoporosis so the need for preventative measures for a debilitating health risk with minimal symptoms is key. Evidence suggests that osteoporosis is a largely preventable condition and in light of Osteopathy Awareness Week April 19-25, there are certain vitamins which may help to promote and manage optimal bone health.
VITAMIN K2
In a recent scientific breakthrough, vitamin K2 has been shown to play an active role in bone health and calcium utilisation – potentially improving the quality of life in the ageing population who are suffering from this condition, but also relieving the burden on the health care system.
Vitamin K2 is emerging as an essential supplement for maintaining healthy bones, according to a recent Dutch study published.
Ad. Article continues below.
In an Australian first, vitamin K2 was approved in August 2014 for use based on the role it can play in supporting bone health and helping to retard the development of this condition.
Calcium, vitamin D and weight-bearing exercise have traditionally been acknowledged as the standard prevention measure for bone health in recent years, however newly published research indicates that vitamin K2 plays a key role in helping to protect bone health as it helps to ensure calcium is deposited in areas such as the bone where it is required, rather than within soft tissue.
Studies indicate that vitamin K2 significantly decreased the age-related decline in bone mass and strength, particularly in healthy post-menopausal women.
VITAMIN D3
Ad. Article continues below.
Almost one third of Australian adults (up to 31 per cent) have a vitamin D deficiency with the problem peaking in winter according to a report published in the Medical Journal of Australia.
Vitamin D is essential for calcium absorption and for optimal bone and muscle function. A vitamin D3 deficiency may impact bone health and lead to an increase in falls and fractures in the elderly if not managed with an integrated approach.
Osteoporosis is a major cause of disability and poor quality of life due to fractures and related complications. The condition sees a progressive loss of bone density which occurs when calcium dissolves from the bones, leaving a feeling of weakness.
Evidence has shown that both low calcium and low vitamin D intake are major contributors to osteoporosis but can be largely prevented with nutritional supplementation, as advised by your healthcare practitioner, in addition to weight-bearing exercise.
Always speak to your healthcare professional when considering supplementation. When taking supplements, make sure to always read the label and use only as directed. If symptoms persist see your healthcare practitioner and remember that vitamin supplements should not replace a balanced diet.
Do you take these vitamin supplements? Do you have good bone health?