Are we over-spoiling our grandkids? A startling wake-up call for every grandparent…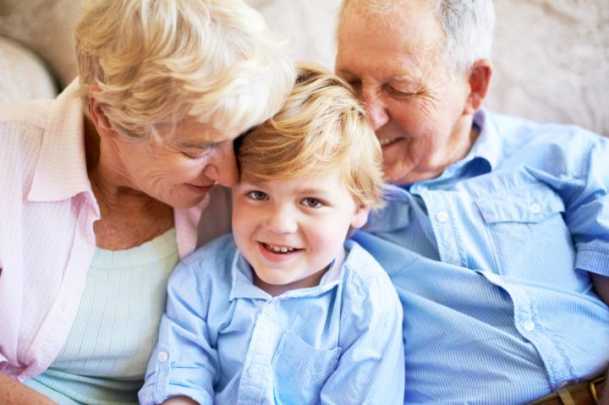 As grandparents, we can have an incredibly healthy influence on our grandkids' lives. We give it our all. Who among us wouldn't want to maximise that quality time by giving them an experience to remember?
But now there's a compelling reason to suspect that some of us, sometimes, may be overdoing it. While the recommendations seem harsh, the evidence is hard to ignore: we could be inadvertently making our grandchildren fat.
Multiple studies are showing a disturbing link between the time a child spends with their grandparents and the chances of developing obesity.
According to the BBC, children who are regularly looked after by their grandparents could be 15% likelier to be overweight for their age; 34% if the grandparents are their main full-time carers. Further research in Finland in China has since backed up the idea.
Unsurprisingly, the problem seems to stem from those "occasional treats" many grandparents keep handy: the ice cream, soft drinks and other indulgences that can make the visit that little bit more special. The more frequent the visits, the more these treats will impact the kids' long-term nutritional needs.
Ad. Article continues below.
How can we work around it?
If you believe this could be a problem, About Parenting has one very strong recommendation: substitute one indulgence for another. Find a non-food related way to tell the grandkids that their visits are something special and fun; greet them with a game, activity or lively ritual.
Researchers also recommend coordinating with the parents, ensuring your grandkids' diet is consistent with what they get at home, and that the sweeter indulgences they get don't overlap with similar treats at home.
It's not all bad news and finger pointing, though: another study shows that ongoing emotional support from grandparents helped families make better food choices, and therefore lowered the risk of child obesity.
A loving grandparent can be one of the healthiest things in a child's life. Findings like this are simply a reminder to show that love in the right ways.
Do you feel like you're keeping your grandchildren happy and healthy? Is it fair to suggest grandparents are responsible for obesity risk?