An avocado a day could be the best thing for your health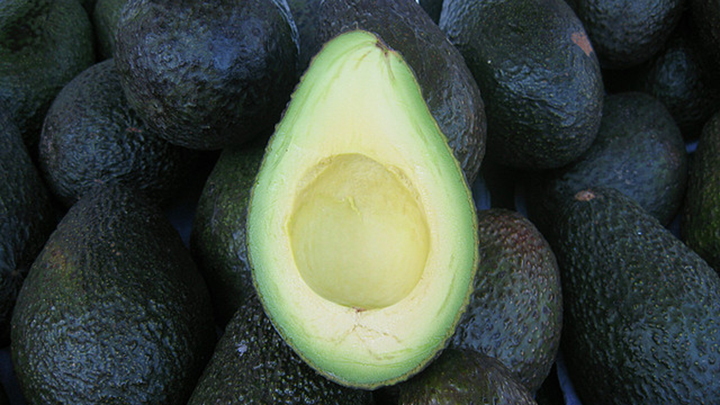 A new study has found that an avocado a day could help improve bad cholesterol levels and reduce chances of heart and cardiovascular disease – just two more things to add to the incredible list of health benefits avocados provide.
So today we're taking a look at this humble vegetable and why you and I should be eating a lot more of it.
In a study published this week in the Journal of the American Heart Association, researchers from Pennsylvania State University assessed the health of 45 health, overweight or obese patients between the ages of 21 and 70 to measure the impact of avocados on their cholesterol levels.
The research found that those who ate more avocado had decreased levels of low-density lipoprotein (LDL) – the substance we know as 'bad cholesterol' compared to those who continued eating normally without a focus on daily avocado consumption. The research also found that the additional avocado consumption improved other blood fat scores linked to heart disease, even in overweight people.
So what other health super powers does avocado have?
Ad. Article continues below.
Avocados have high levels of lutein, a chemical that works as an antioxidant to help protect against eye disease.  They also increase the bodies ability to take lutein up from other vegetables, so having them in salads is an ideal way to maximise the health benefits.
Avocados contain the good fats – monounsaturated fats – and this helps to slow digestion and keep blood sugar from spiking after meals so regular consumption can lead to more stable blood sure levels.
Avocados are high in fibre and low in carbohydrates, this means that you naturally feel fuller after eating them. This can help to promote weight loss and healthy eating decisions.
The Monounsaturated fats in avocados are also important for your skin health. They help the skin to retain moisture, keeping it hydrated and healthy. The omega-9 fats also help to reduce redness and irritation, improving skin tone. The vitamin E guards against photo-ageing from sun exposure and wrinkles.
Avocados have anti-inflammatory properties as the polyphenols and flavonoids have been found to fight against this.
It's pretty clear that avocados are jam packed with amazing health benefits and the good news is that even if you don't like them, there are so many creative ways to eat them.
You can try some of these:
Ad. Article continues below.
Or if you're an avocado lover, try this simple but delicious fix:
Halve an avocado and remove the seed, place it upright in a small bowl or avocado dish.
Pour a small amount of extra virgin olive oil into the dip where the seed was.
Sprinkle salt and pepper over the avocado and into the oil.
Enjoy!
So tell us, how often do you eat avocado? Do you make a conscious effort to eat enough? How do you like to enjoy it?