Amputees could have a new limb for just $50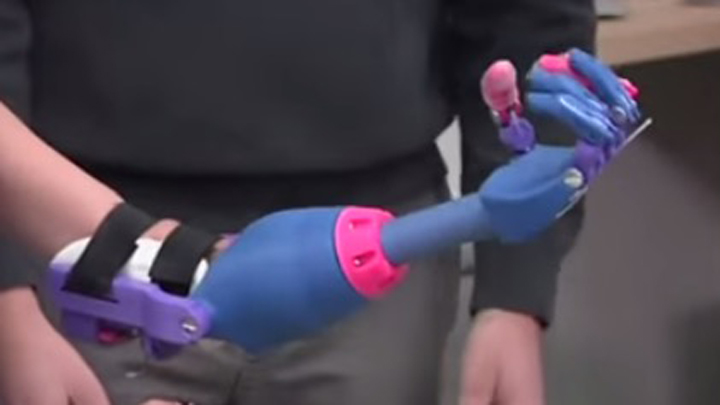 For those who have lost a limb, it can be such an emotional process going through the changes and adapting to prosthetics. And then, to add insult to injury, the costs can be astronomical and sometimes, amputees have to go without a limb that could really improve their life.
That could all change, now that 3D printing has been introduced. At the Build It Workspace, little Faith Lennox has just received her new left hand, created for less that $50 with a 3D printer, in her favourite colours.
The Workspace has given affordable access to 3D printers that can create new limbs for amputees, and Faith was able to design her own hand on the printer in less than a day from materials used in drones and cars.
This shows that there is a viable solution for prosthetics, and at such a low price, there are sure to be so many who could benefit from this.
It could be a while before this technology is widely available in Australia but innovator such as William Root are pushing the technology to meet the demands of need it most.
Ad. Article continues below.
He told Wired, "Prosthetic limbs are stigmatized because they are so inhuman; most aftermarket companies that try to address this problem attempt to create a realistic-looking leg, which crosses into the uncanny valley". Although flesh-coloured prosthetics have their appeal, Mr Root said he wanted to create wearable designs that suit an individual's style.
The technology is there… it just needs the proper funding.
Check out Faith receiving her new hand:
Ad. Article continues below.
So tell us today, do you know or are you an amputee? How would this technology change their or your life?