All about hair: The hairstyles and tricks that will make you look and feel younger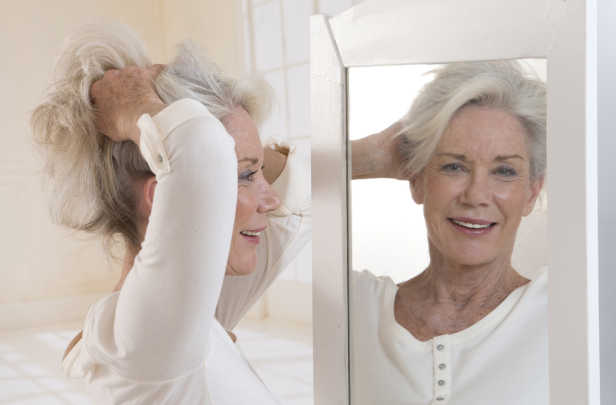 Our hair is so important to how we feel about our appearance, so we want to get it right. We all know that when we get older, our hair changes. You may have had long lustrous hair as a young woman, but now it feels limp and doesn't seem to grow.
If your locks look great, you will feel great. Here's how to find the best style to suit your face, as well as some other useful hair hints.
Face shape
The shape of our face can help to determine the most flattering hairstyles, clothing, and accessories. Learning how to use this knowledge to your advantage can completely transform your face, and make shopping for new items a breeze.
Work out your face shape
Ad. Article continues below.
Stand in front of a mirror and using a lipstick or a glass marker, draw the outline of your face. Take a step back and analyse the shape you have drawn – you can use the image below to work out which of the categories you fall into.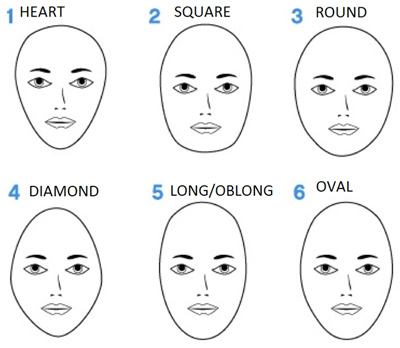 source
Choosing a haircut
Getting the right haircut for your face shape is a great way to look younger and flatter your best features. Shoulder length hair looks great on all face shapes, while short, pixie cut hairstyles are flattering on oval, long, or heart shaped faces. If you have a square face go for mid length styles or long bobs in soft layers to break up your jaw line. A long, side swept fridge is most flattering on square and heart shaped faces, and a short fringe is a great move for someone with a long face shape.
Hair is always hard to manage. With age comes different hair styles and colours. You may try everything you can to keep your hair looking young and fresh however it doesn't always work. New shampoo, conditioner, gels and treatments can cost you a fortune and sometimes damage your hair.
Ad. Article continues below.
Sometimes it is the smallest things that can make the biggest difference. It's always good to get a fresh haircut as well as know what hair tricks can keep you looking young.
Below are the top hairstyles that help you look younger and feel good too:
1. Fringe/bangs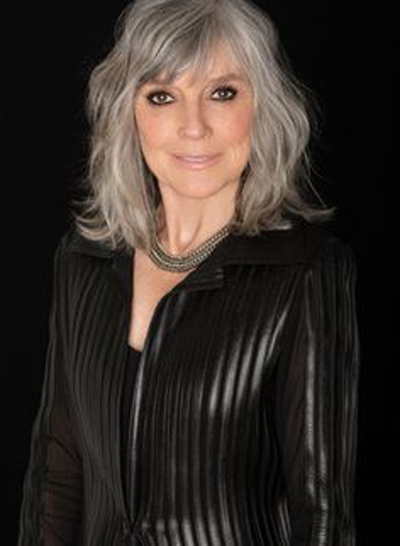 If you've never had them, know that bangs work Botox-like wonders in disguising forehead wrinkles. They also make your hair appear fuller, which helps deflect from thinning.
Source: Pinterest
Ad. Article continues below.
2. Try a ponytail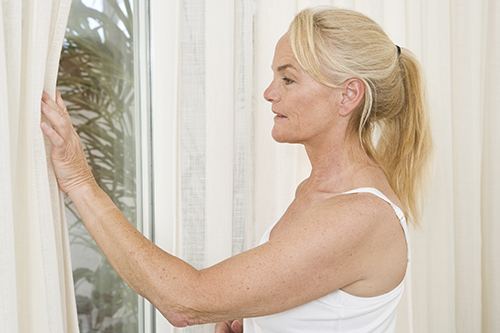 Positioning your ponytail at just the right angle can give you an instant face-lift. To get the perfect high pony, start by putting your pointer finger at the very top of your head. Then measure one pinky-length back from there and secure your hair here for a sleek, classic look.
Source: Prevention.com
3. Brighten up
Ad. Article continues below.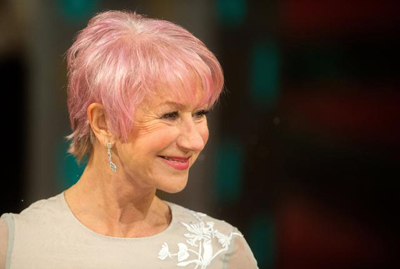 Bring out the colour in you and add flare to your hair colour. It's always great to see a woman who has a hair colour that stands out. Bright colours also shows the fun side in you, keeping you funky and energetic.
Source: Beauty.about
4. Stay to one side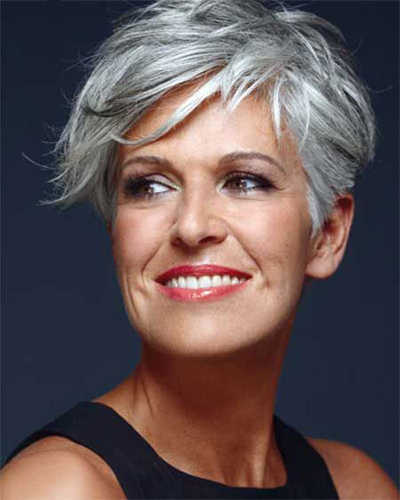 Ad. Article continues below.
A soft tip: shift your part to the side and make it slightly zigzaggy, which creates an effortless look that (bonus!) hides greys and roots.
Source: Pinterest
5. Blondes have more fun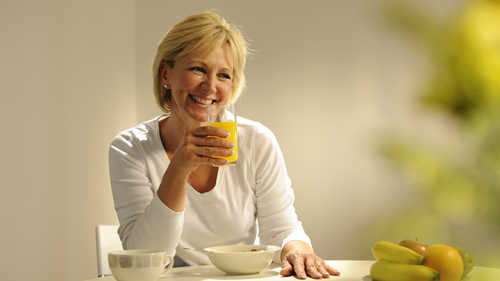 You may notice older women cover their grey with blonde. This is because blonde hair blends better with gray as it grows in than dark hair does. It's also because dark hair can emphasise the lines on your face, according to stylist Brad Johns in Charla Krupp's book, "How Not to Look Old". If you have gone all grey, consider becoming a blonde rather than a brunette. You'll have to update your roots less often.
Ad. Article continues below.
6. Asymmetrical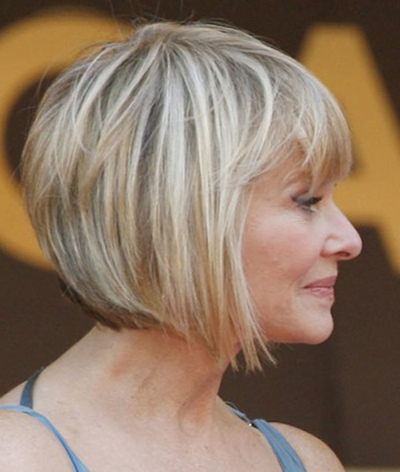 An asymmetrical bob can bring out your gorgeous bone structure. As for colour, the beauty is in the contrast; combining a light brown base with golden highlights can really bring our skin tone.
Source: The Right Hairstyles
7. Bring your curlers back
Ad. Article continues below.
Soft curls help to shape the face and helps to relax the look of your hair. Low-maintenance hair means to lightly curl the ends of your hair. This helps to keep it look fresh and energetic. Try not to keep the hair curlers in for too long as it can damage your hair; be gentle with your curls.
8. Layered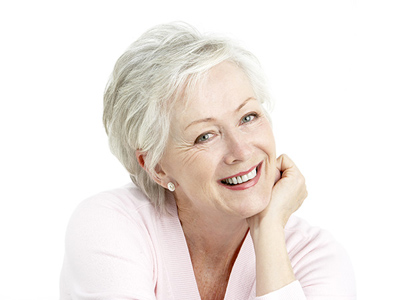 Face-framing layers retain the look of longer hair without the limpness. The side-swept bangs minimise a high forehead. Streaks of buttery blond add extra oomph.
Ad. Article continues below.
9. Get the bob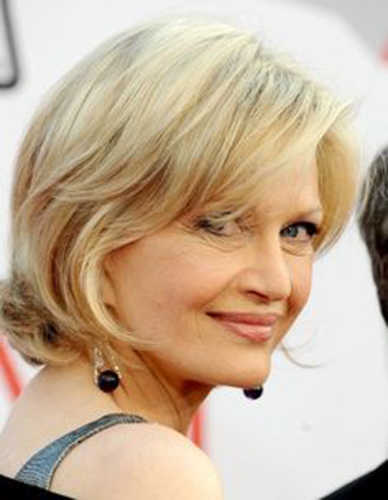 Bob hairstyles are a chic choice on older women because they tend to look good on all face shapes and it keeps women looking younger and fresh. The bob is for all ages as it provides sophistication and class.
Source: Pinterest
10. Embrace your texture
Ad. Article continues below.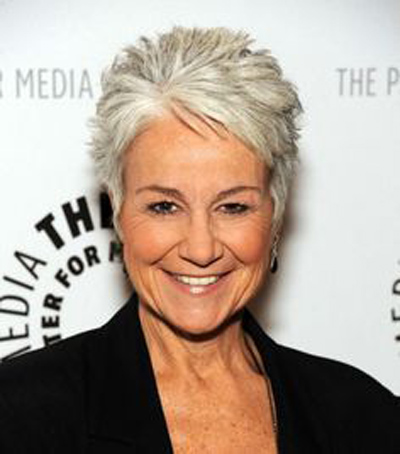 A cut that's shoulder-length or shorter is the most youthful – any longer, and your hair starts to balloon around your head, which piles on the years. This hair type also needs a serious wallop of moisture to prevent it from getting dry and brittle (an instant ager)
What type of hairstyle do you have? Do you want to change it?