Alarming number of doctors miss deadly signs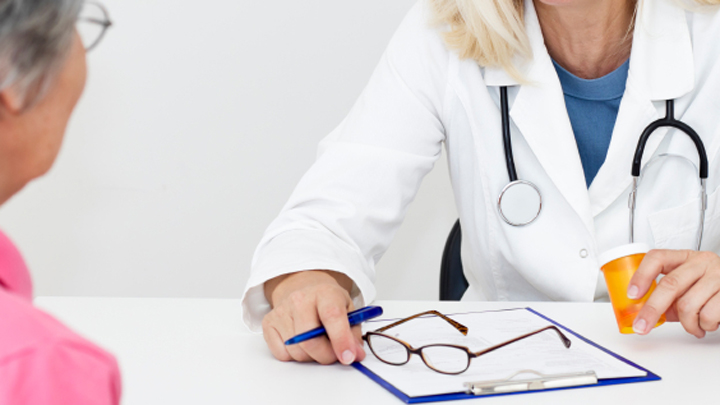 A study of general practitioners, mostly in Western Australia and Victoria has found that a significant number could be missing symptoms that are widely believed to be red flags for cancer.
The study found as many as one in eight patients who show up at their GP's office with cancer indicators could fail to have their symptoms further investigated or referred to a specialist.
Researchers from the University of Notre Dame in WA asked 102 GPs to make decisions based on 24 fictional video vignettes in which actors played patients presenting with typical cancer symptoms, as defined by the guidelines for referral developed by the UK National Institute for Health and Care Excellence (NICE).
The results suggested some patients would have had delayed diagnosis and treatment.
The study found GP management of patients — their choice of prescription, investigation such as diagnostic tests, referral or prescription and referral together — varies significantly depending on the type of cancer suggested by a patient's symptoms.
Ad. Article continues below.
Patients depicted with symptoms that would breast, bladder, endometrial or lung cancer were less likely to receive a referral or prescription than those who "presented" with typical colorectal cancer symptoms.
Meanwhile, prostate cancer red flags were unlikely to be managed with a prescription but more likely to be given a referral and investigated.
Typical symptoms of pancreatic and cervical cancers were also more likely to be managed with a referral or with a referral plus investigation.
"The study is a wake-up call to GPs in some respects," says lead investigator Professor Moyez Jiwa, a GP and academic from the university's Melbourne Clinical School. "But more research needs to be done into this issue."
Interestingly, the study found that doctors practising in rural and remote regions were more likely to request further investigation before requesting specialist referral.
Have you ever had to get a second opinion because your doctor missed symptoms? Would you seek a second opinion if you thought something was wrong, or would you trust your doctor?