Active over-60s won't let aches and pains get in the way of life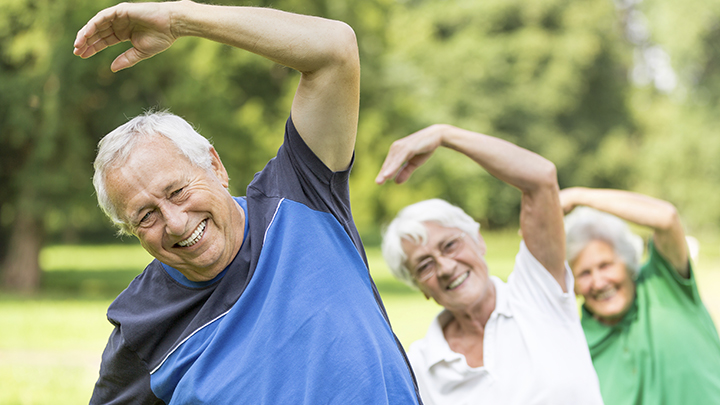 Despite a surge in the number of knee and hip replacements, over-60s are staying more active than ever. In fact, sporty seniors keep doing what they love without letting aches and pain get in the way!
According to the British Royal College of Surgeons, there has been a 76% increase in the number of hip replacements since 2005. Similarly, knee operations are up by 40% in the last decade.
These figures aren't stopping over-60s from leading full, active lives though. We are seeing a societal shift in the Baby Boomer generation", explained Dr Auldric Ratajczak.
"People are maintaining very active lifestyles in late-middle age", Dr Ratajczak added. Oftentimes, over-60s are refusing to give up their hobbies like golf, dancing, yoga and tennis.
In some cases, so-called "seniors" are even taking up extreme sports like snowboarding and surfing, The Telegraph reported.
Ad. Article continues below.
"Pain in major joints such as a hip or knee can have a dramatic impact on our lifestyle and increasingly people want to keep active", said Dr Ratajczak.
"Traditional wisdom was to put off surgery as long as possible… (However) today's new generation hip and knee prosthetics are an attractive alternative to chronic joint pain".
Here are some trending photos of sporty over-60s! Does chronic pain impact your daily life? Or do you try and maintain an active lifestyle?
Ad. Article continues below.
Ad. Article continues below.
Ad. Article continues below.