A very good reason to stay away from hospitals on weekends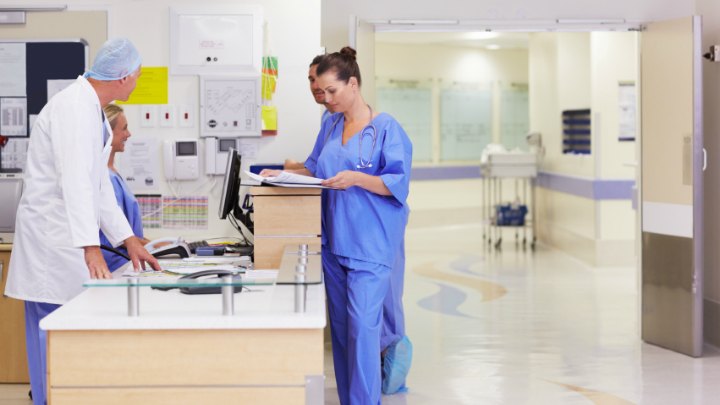 There's never a great time to go to hospital but, if you can manage it, you might want to avoid being admitted on a Saturday or Sunday.
A study of several developed countries' healthcare systems has revealed that there is a link between higher rates of death for patients admitted to hospital at weekends compared with other days of the week.
Researchers studied international data of almost 3 million admissions between 2009 and 2012 from 28 metropolitan teaching hospitals in England, Australia, USA and The Netherlands.
After taking account of influential factors, they found the risk of dying within 30 days was higher for emergency admissions at weekends at hospitals in three out of the four countries.
This risk was 8 per cent higher in 11 hospitals in England, 13 per cent higher in five of the US hospitals, and 20 per cent higher in six Dutch hospitals.
Ad. Article continues below.
There was no significant daily variation in the heightened risk of death within 30 days for emergency admissions at weekends in the Australian hospitals, and these hospitals between them had the largest proportion of emergency admissions.
However, when seven-day rather than 30-day death rates were analysed, Australia showed a weekend effect – there was a 1.12 increased risk of dying after a Saturday admission.The authors say a 30-day effect may not have been seen in Australian hospitals because the sample lacked statistical power.
When it came to hospital admissions related to planned or elective surgery, the weekend effect was in place across all countries: all patients admitted at the weekend for planned surgery were more likely to die within 30 days than those admitted on other days of the week.
And it seems the weekend starts early in the Netherlands, which shoed a 'Friday effect' – patients undergoing planned surgery in Dutch hospitals were 33 per cent more likely to pass away  if admitted on a Friday than on a Monday.
The researchers speculate on the reasons for the findings, pointing out that no one single factor is going to be responsible.
Ad. Article continues below.
They suggest that certain diagnoses and procedures may be particularly sensitive to reduced access to test results and diagnostics at weekends. Similarly, weekend staff may be fewer in number and less experienced, while patients requiring urgent care may have to wait longer, which might affect the success of any treatment and interventions.
They suggest the time has come to focus more on shedding light on the causes behind the 'weekend effect' rather than just proving its existence across time and space.
"Understanding the weekend effect is an extremely important task since it is large, at about 10 per cent in relative risk terms and 0.4% in percentage point terms. This amounts to about 160 additional deaths in a hospital with 40,000 discharges per year," they write.
Have you been in hospital over the weekend? Did you notice a difference in service or care?