A pill to help celiacs enjoy pasta and bread again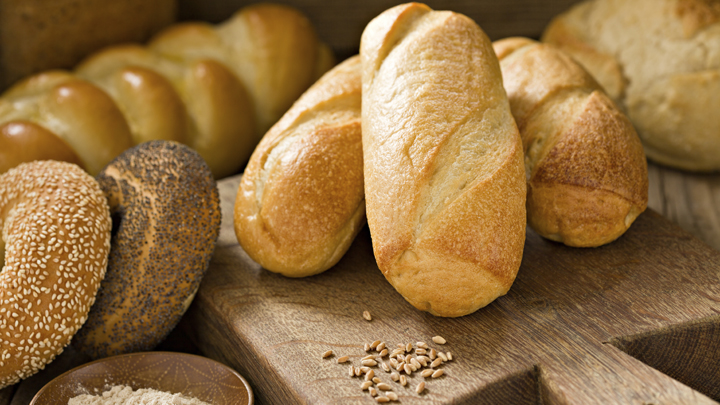 Scientists at the University of Alberta, Canada have done what so many coeliacs dream of… created a pill that will enable them to eat bread and pasta and many of the other goodies they cannot.
Hoon Sunwoo, an associate professor in the Faculty of Pharmacy and Pharmaceutical Sciences, and colleague Jeong Sim, a retired professor from the Faculty of Agricultural, Life & Environmental Sciences, have developed a natural supplement from the yolks of chicken eggs.
"This supplement binds with gluten in the stomach and help to neutralise it, therefore providing defence to the small intestine, limiting the damage gliadin causes," said Sunwoo. "It is our hope that this supplement will improve the quality of life for those who have celiac disease and gluten intolerance".
According to the Australian Coeliac Association, one in 70 people in Australia are affected by coeliac disease, a medical condition in which the absorptive surface of the small intestine is damaged by a substance called gluten. Those with coeliac disease and gluten intolerance suffer from symptoms including anaemia, headaches, bloating and fatigue. Gluten, a protein found in wheat, rye and barley among other foods, is a common binding agent used to increase the elasticity of food.
Sunwoo became interested in the disease after learning his friend and his friend's family suffered from it.
Ad. Article continues below.
"I wanted to learn more about why some people cannot tolerate gluten and if there was a way to reduce the symptoms," he said. "With gluten present in so much of our food, I wanted to find a way to improve the quality of life for my friend, his family and others".
The research may prove to be welcome news for celiac patients in Canada and around the world. The next step is an efficacy trial, slated to happen within the next year. Following that, the supplement could be available within three years. Sunwoo and Sim have partnered with IGY Inc. and Vetanda Group through an agreement with TEC Edmonton to bring the supplement to market.
Celiac sufferers must wait, likely more than a year for more news, but at least there is hope of enjoying gluten again in one's lifetime.
Do you know someone who suffers coeliac disease?