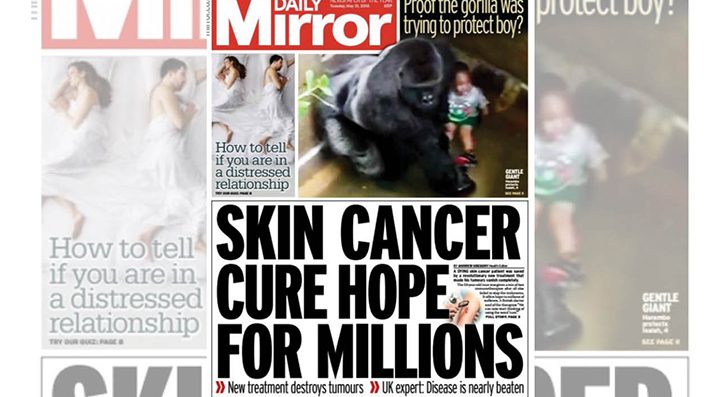 Doctors are applauding a massive breakthrough in skin cancer treatment that has seen a man's tumours disappear completely after a new two-pronged treatment.
Two in three Australians will be diagnosed with skin cancer by the time they are 70, with more than 434,000 people treated for one or more non-melanoma skin cancers in Australia each year.
Experts at the Fred Hutchinson Cancer Research Centre, in Seattle, Washington, have been published in the Journal of Experimental Medicine about their successful treatment of a 53-year-old metastatic melanoma patient that combined two different types of immunotherapy for the first time.
The sufferer was seeing the cancer begin to spread and had shown "little response" to treatment but according to the paper, within weeks of treatment with the double immunotherapy his tumours began to shrink before "disappearing completely".
Five years on he remains "disease free", a massive milestone for the research.  The technology being used is immunotherapy, a treatment that uses the body's own immune system to fight the cancer.
Ad. Article continues below.
In the Daily Mirror, British experts cautioned that it was too early to say if the two-pronged approach could benefit all skin cancer patients because the study involved only one patient.
But it is an exciting discovery nonetheless.
Professor Peter Johnson, Cancer Research UK 's chief clinician, said: "We know from our research in the last few years that treatments which can get the immune system to target cancers like melanoma are helpful for some people, but we are always looking for ways to make them more effective.
"Combining antibodies like ipilimumab with a patient's own T-cells may one way to do this, so this is an interesting trial and we look forward to seeing more results as it goes on."
Do you know someone who has suffered skin cancer?