7 winter home remedies for dry skin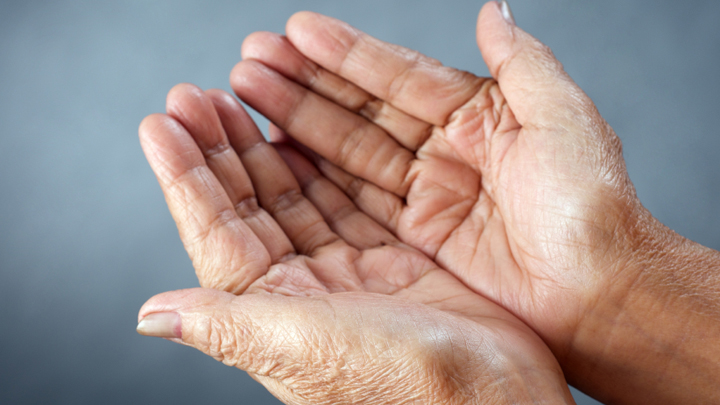 Brrr! It's been cold this week, hasn't it?! We've been getting rugged up and now is the time to get prepared for winter, as it is just a couple of weeks away. If you're looking for a quick fix without braving it in the cold, we have you covered with 8 of the best DIY home remedies for dry skin.
You'll be feeling warm and nourished in no time.
1. Homemade sugar scrub
Scrubbing off dry, dead skin is a good way to make sure fresh, smooth skin comes through and a sugar scrub is a great way to do that. It's so easy: combine two parts sugar with one part olive or coconut oil along with 20-30 drops of your favourite essential oil, then apply to your lips or anywhere that's dry.
Ad. Article continues below.
2. Avocado balm
Avocado is almost like a butter in it's texture so it's great for
Squeeze out the juice from one avocado and add cottage cheese/labna/yoghurt to it and a teaspoon of honey and stir. Apply to dry parts of your skin and then wash it off.
3. Olive oil
Ad. Article continues below.
Olive oil contains antioxidants and healthy fatty acids that are a Godsend for your skin. It has a surprising amount of uses so if you're feeling a bit dry and sore, dab on a thin layer of extra virgin olive oil before you moisturise. It's also perfect after a shower to rub in.
4. Milk
Milk is lovely and soothing for dry and inflamed skin, and increases your skin's moisture. All you need to do is soak a face washer in milk and put on your dry skin for about 10 minutes.
Ad. Article continues below.
5. Honey
Honey is a beautiful food but also well-known for its healing properties. It's even antimicrobial and keeps skin soft and smooth. Plus, honey has many essential vitamins and minerals that help improve your skin's health. Before taking a bath or shower, rub honey all over your body and leave it on for five to 10 minutes.
6. Yoghurt
Like milk, yoghurt is an excellent skin-hydrating agent. Plus, its lactic acid content helps get rid of any germs or bacteria that may cause dryness. All you need to do is apply fresh yogurt on your hands, face and legs and gently massage it into your skin. Leave it on for 10 minutes and then take a bath or shower.
Ad. Article continues below.
7. Coconut Oil
Coconut oil is a really nourishing treat for your skin and with its fatty acid, it can make up for moisture lost in dry, cold weather. Liberally apply warm coconut oil all over your body before going to sleep. Wash it off in the morning. Do this daily to make your skin soft and smooth.
Tell us below, what other tips do you have for dry skin?