7 simple makeup tips to make you look and feel beautiful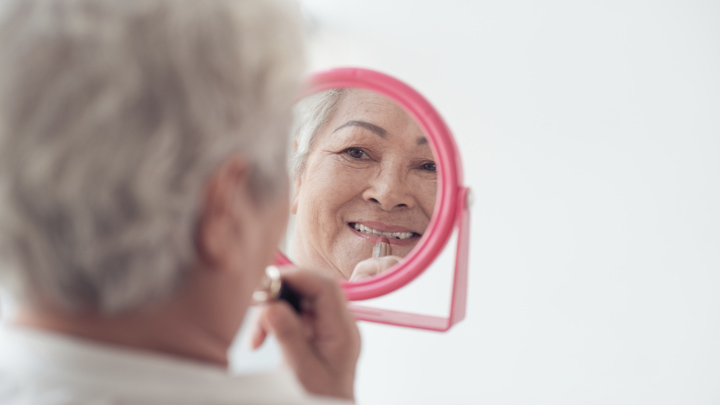 Now that you're no longer in your 20s, you'll probably need to re-evaluate how to apply makeup to help you look and feel beautiful. We are constantly being bombarded with anti-aging products and advertisements with perfect (airbrushed) females. Luckily, you don't need all those tools or products to change your appearance! We've put together a list of 7 simple makeup tips to help you look and feel great!
Follow these 7 tips below! 
1. Splurge on Skincare
Keep you skin well-hydrated and exfoliated. No lotion or potion is going to magically make your fine lines and wrinkles disappear but applying moisturiser can help bring that glow back to your face.
2. Apply Primer
Ad. Article continues below.
Primer allows you to use a lighter weight foundation or tinted moisturiser so you don't feel like you're wearing a mask.
3. Use a lightweight Foundation
Choose the right foundation. Don't use the same one as 15 years ago, your skin has changed! Try liquid foundations to avoid a chalky and powdery appearance.
4. Be careful with your Concealer 
Make sure your concealer is not to light. Light coloured concealer does not cover dark areas effectively. Instead, use a slightly darker shade on the cheek bone, not right under the eyes.
Ad. Article continues below.
5. Accentuate your Eyes 
Make your eyes the focal point of your face by ensuring your eyebrows are the correct colour – not too dark! This will detract attention for any fine lines or areas of concern. Again, stay clear from dark colours as they only make the eyes appear more sunken in. Also, go easy on the glitter!
6. Add Colour to your Cheeks
Add some colour to your face by moving the placement of your blush. Don't add blush too high on your cheek bones like you used to when you were in your twenties. Apply it lower so the focus remains on your eyes and gives your cheeks a lift.
7. Luscious Lips
Ad. Article continues below.
Our lips can become thinner as we age, so we suggest you stay away from dark, matte shades of lipstick. You will want to switch to sheer or neutral shades and may even want to add a light highlighter around the perimeter of your lips to enhance their natural shape.
Our favourite natural beauty tip is to wear a radiant smile 🙂
How do you like to do your makeup? Do you have any other tips or tricks to look and feel beautiful?