5 affordable and natural essential oil recipes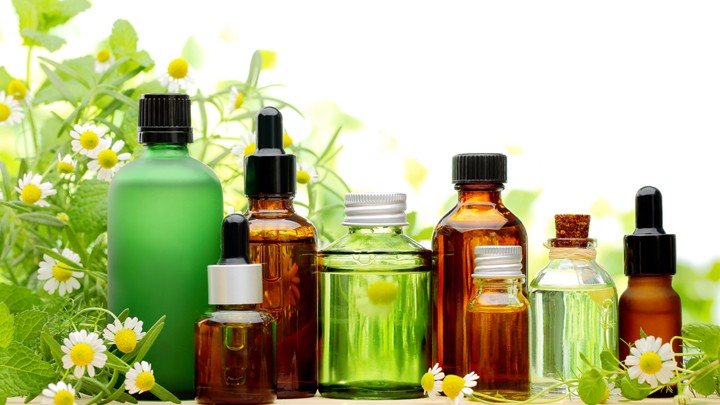 Natural plant products, known as essential oils, have been used throughout the world for thousands of years.
Essential oils can be used in many aspects of our daily lives.
Typical uses include cleaning, cooking, skin care, animal care, enhancing the air in a room and, supporting the emotional and physical needs of the body.
The most important factor when selecting essential oils is that they be tested and certified to be pure, potent, genuine and authentic.
Here are a number of natural recipes for everyday use:
Ad. Article continues below.
Natural deodorant
Geranium oil will exit the body through perspiration. Because geranium oil has antibacterial properties, it aids in eliminating bodily odours and can be used a natural deodorant.
Recipe
Add 5 drops of geranium oil to a spray bottle and mix it with 5 tablespoons of water
This is a natural and beneficial perfume that you can use every day.
Ad. Article continues below.
Homemade Spray Cleaner
Ingredients
1 cup of vinegar
3 cups of water
2 tbsp of rubbing alcohol
20 drops of the following essential oil: tea tree, lemon, eucalyptus
Directions
Put all ingredients together and mix until combined
Then pour into glass container
Ad. Article continues below.
Sore Muscle Warming Rub
Ingredients
¼ cup olive oil
¼ cup coconut oil
1 tbsp beeswax
20 drops of each of the following essential oils: peppermint, eucalyptus, marjarom, ginger, black pepper
Directions
Use a double boiler to heat and melt the beeswax
Combine the coconut oil and olive oil into the melted beeswax
Once beeswax is melted take off heat and add in the essential oils
Pour into containers and let it set at room temperature
Ad. Article continues below.
Cooling Peppermint Toner (makes about 1 cup of toner)
Ingredients
3/4 cup filtered water
¼ cup apple cider vinegar
20-50 drops peppermint essential oil
Directions
Add filtered water and apple cider vinegar to a glass spray bottle ( or any small glass bottle)
Add peppermint essential oil (start with 20 drops and test your toner out before you add more. The more you add, the stronger the cooling effect!)
Lightly mist your face as needed throughout the day, but especially after cleansing in the morning and evening. You can also use a cotton ball to apply.
Ad. Article continues below.
Homemade Stretch Mark Cream
Ingredients
3/8 cup unrefined coconut oil
1/11 cup unrefined cocoa butter
1/11 cup unrefined shea butter
3 tablespoons sweet almond oil
6 tablespoons water
2 teaspoons vitamin E oil
20 drops lavender essential oil
20 drops cypress essential oil
10 drops grapefruit essential oil
10 drops helichrysum essential oil
Directions
Using a small sauce pan, melt the coconut oil, coconut butter, shea butter and almond oil on very low heat.
Once oils are completely melted, mix in the water until oils and water are combined and smooth.
Remove from heat and continue to mix oil and water until mixture cools to room temperature developing a creamy consistency.
When the mixture is room temperature stir in the vitamin E oil, lavender, cypress, grapefruit and helichrysum essential oils.
Store cream in a dark glass container. If you use a clear glass container, store in a dark place.