We're an overprescribed society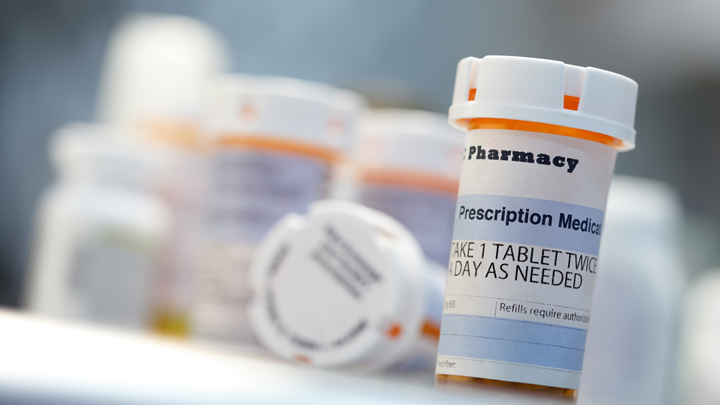 I have always considered myself a healthy person – no hospital visits, no health scares and I only take three tablets a day. They are one multivitamin, one for my cholesterol levels and another vitamin to help my joints. Last week I went to the doctor for my regular check up and he told me two things, firstly I had a slight increase in blood pressure and secondly my joint pain should be treated differently. So with that, out came two prescriptions for two shiny new drugs.
If you are reading this and can relate to my story, I want you to stop right there. Did you think about what could have been done to stop your problems or ease your pain without taking medication? Probably not – just like myself and that is why I am sitting here with now five tablets a day fighting my way through dizzy spells, the occasional nausea and dull headaches for the first two hours of the day.
I am writing this because I feel like we run to medication without hesitation, without truly weighing up the risk versus reward or thinking about alternative options. The Australian Bureau of Statistics reports that in the last decade, Australians have spent around 14-15% of their medical and health expenses on prescription drugs. In 2010 around 270,000,000 prescription counts were given to Australians. Considering that these are for specific health problems that "require" medical intervention, it would seem that we're struggling to live normal, healthy lives.
But the truth is that we probably don't need to be taking upwards of five tablets a day. We are allowing ourselves to take the easy way out. And for some, there is no option, but if you're like me, then there are other ways to get by.
Ad. Article continues below.
I did some reading into prescription medications and found that out of the top ten prescribed medications, seven were statins used for lowering cholesterol. The common side effects of statins include liver damage, muscle pain and weakness, increase in blood sugar that may lead to type 2 diabetes and abnormal sleeping patterns.
High cholesterol is a huge problem, and I don't for a second doubt the seriousness of a the condition but before I went on the medication, I hadn't investigated alternative options to naturally reduce my cholesterol levels. When I read around and talk to people now, things as simple as walking more, eating more fibre and good fats, reducing stress through yoga and meditation and gently losing weight can all assist in reducing cholesterol levels.
The truth is that we rush to fix a problem – we want the answer and we want it fast without having to change our own lifestyles. But we pay a heavy price for doing so. So are prescription medications a cop out for things that we can attempt to control by naturally changing our lifestyle?
I know that living with the headaches and nausea have impacted my everyday life in a negative way, whereas the simple lifestyle changes I mentioned before would impact my life hugely – but in a positive way.
Our doctors want what is best for us, but before you say yes to yet another prescription medication, ask yourself what are the risks, are they worth it, and is there a healthier option to help fix the problem first.
Do you feel like as we age we overprescribe to medications? Are we too quick to say yes to a new medication without considering our other options? Tell us in the comments below…