10 top tips to spot healthy chocolate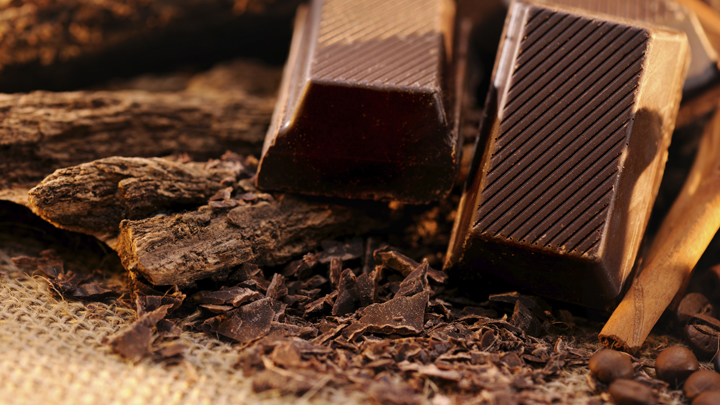 So, you've probably heard that nutritionists and dieticians are now saying that chocolate, in moderation, can be good for you – that it contains amino acids, minerals and antioxidants which can improve cardiovascular function and even reduce cancer.
All of this is perfectly true. Cacao (cocoa) in its pure form does hold all of these vital ingredients but, chances are, you're getting very little of it in the standard chocolate bars that you buy. And all too often, the goodness of cacao is drowned out by other ingredients such as soy lecithin, flavours, colours, preservatives, hydrogenated vegetable oils, hydrolysed milk protein, emulsifiers, none of which have any real nutritional benefit and in fact, might be doing you damage.

How to spot 'good' chocolate from 'bad' chocolate
1. Read the ingredients rather than the nutritional panel
2. If the ingredient list reads like a chemical laboratory or is extensively long, it's not healthy – in this case, step away from the chocolate.
Ad. Article continues below.
3. Milk and white chocolate use flavours and milk protein concentrates therefore can be dismissed immediately from being a healthy chocolate
4. In the ingredient list, if the world flavour is present, put it back.
5. Soy lecithin is an emulsifier that is not required by a good chocolatier – it's an added ingredient that is not necessary and is a red flag as to the quality.
6. Vegetable oil of any sort has no place in a great chocolate.
7. Look for cacao liquor or paste, cacao butter and cacao powder, these are nutritious ingredients that make up a great chocolate.
Ad. Article continues below.
8. The amount of sugar is also important. A good quality chocolate will have one type of sugar and it will be listed toward the end of the ingredient list.
9. The type of sugar is also important. Rapadura, organic cane juice, or unrefined sugars are three excellent and nutritious sugars.
10. If the chocolate has ingredients other then the cacao and the sugar make sure they are real such as; coconut oil, sea salt, nuts, seeds, dried fruit (sulfur and oil free), chilli, lime oil, peppermint oil, goji berries, coconut, orange and any other real food.
Finding these 'good' chocolates is harder than you might think. Most of the more popular chocolate brands on the shelves have been refined and processed to the point that anything remotely healthy has been removed. Still, they do exist or, if you have the time, preparing your own chocolate treats can ensure that you know exactly what you're eating.
Make your own using Cacao Wafers, Rapadura Sugar, Seaweed Salt and Coconut Oil. Here is the link to help you make your own chocolate:
What type of chocolate do you like best? Do you know what its nutritional benefits are? If you did would you stop eating it? Tell us below.