Zesty mandarin shortbread biscuits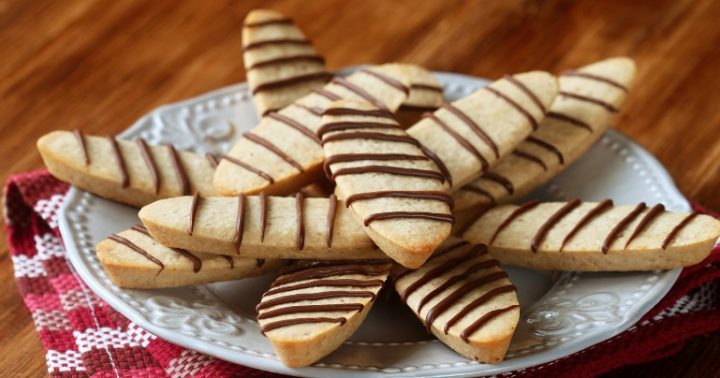 Nothing says Christmas cheer like a shortbread biscuit and this zest version is hands down one of the best out there.
It's safe to say we all love a shortbread bicky (or two!) with a cup of tea and if you're someone who loves a touch of zest and sweet combined, this is the recipe for you.
This version uses mandarin for that citrus burst, but you can swap it out for orange or lemon depending on the season.
They're the perfect treat to pull out for guests at Christmas time and make a great gift, too. For something extra special, drizzle over a little melted chocolate after removing from oven.
Ingredients
250g butter
1/2 icing sugar
tbsp rice flour
2 cups plain flour
2 tbsp mandarin rind, finely grated
1/4 cup mandarin juice
1/2 cup macadamias, toasted, finely chopped
60g dark eating chocolate, melted
Method
Preheat over to 180°C.
Grease baking tray and line with baking paper.
Beat butter and sugar in medium bowl with electric mixer, until light and fluffy.
Transfer mixture into large bowl.
Fold in flours, rind, juice and nuts.
Knead on floured surface until smooth.
Roll level tablespoons of mixture into desired shape and size.
Place shortbreads 3cm apart on baking tray.
Bake for 20 minutes or until firm.
Allow shortbread to cool off for 5 minutes before transferring to wired racks.
Pipe or drizzle melted dark chocolate onto shortbread.