Zesty lemon and ricotta muffins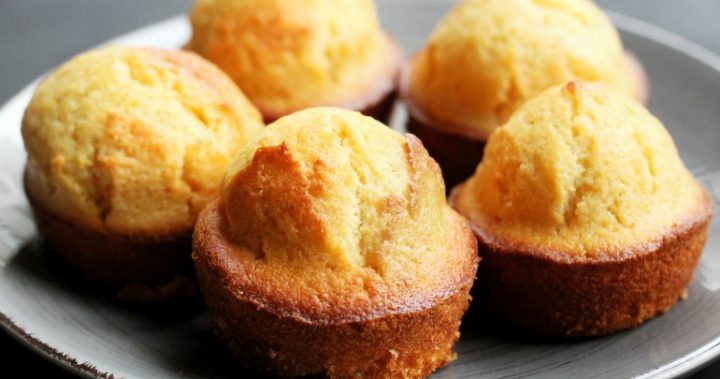 A light and refreshing treat, these zesty lemon and ricotta muffins are great to have on-hand.
This recipe takes the traditional lemon muffin and adds an Italian-style twist.
Easy to whip up, the combination of lemon and ricotta creates a fantastic flavour.
The ricotta cheese ensures a light and fluffy texture, that will definitely have you coming back for seconds!
Ingredients
1 1/2 cups self raising flour
3/4 cup caster sugar
Rind from two lemons
1/4 cup lemon juice
1 cup natural yoghurt
1/2 cup vegetable oil
1 egg, whisked
1 tsp vanilla extract
1/2 cup fresh ricotta
Method
Preheat oven to 180°C.
Grease or line a 12 hole muffin pan with patty pans.
Combine flour and sugar in bowl, mixing together until even (use a spoon).
Make a well in the middle of flour mixture and add lemon rind, juice, yoghurt, oil and egg.
Gently combine the dry and liquid components with wooden spoon (do not overmix).
Spoon into muffin holes up until halfway.
Top each with 1 teaspoon ricotta.
Bake for 20 to 25 minutes.