Winter favourite: Slow cooker split-pea and ham soup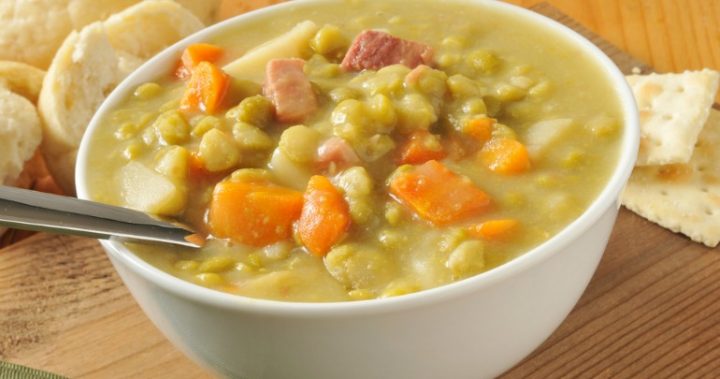 Get out the slow cooker, and prepare to stave off those chilly and frosty evenings we've been having lately with this delicious family favourite!
A good split-pea and ham soup with veggies is the essence of winter warmer meals, and it's time to get started with some of the bone-chilling weather we've been having across the southern states lately.
It is so tasty served with a dash of Worcestershire sauce, and we guarantee you won't be able to get enough of it! It makes a big pot so there'll be plenty of this hearty dish leftover for lunch too.
It smells absolutely delicious and is best served with some crusty, toasted sour dough rolls (with a good smear of butter).
This soup freezes very well and can be stored in one-person containers in the freezer – ideal for a lunch or dinner when you can't be bothered cooking.
Ingredients
1kg smoked ham hock
2 cups of yellow split peas
2 carrots, roughly chopped
2 sticks celery, chopped
1 leek, chopped
1 onion, finely chopped
1 bay leaf
10 cups of water
Method
1. Put the split peas in the pot first, with the bay leaf and water.
2. Add the chopped onion, celery, carrots, leek and ham hock.
3. Cook on low for 6-8 hours or high 4-6 hours.
4. Remove the bone, discard the skin, fat and bone, chopping the ham from the bone and returning it to the soup.