Watermelon and Haloumi Salad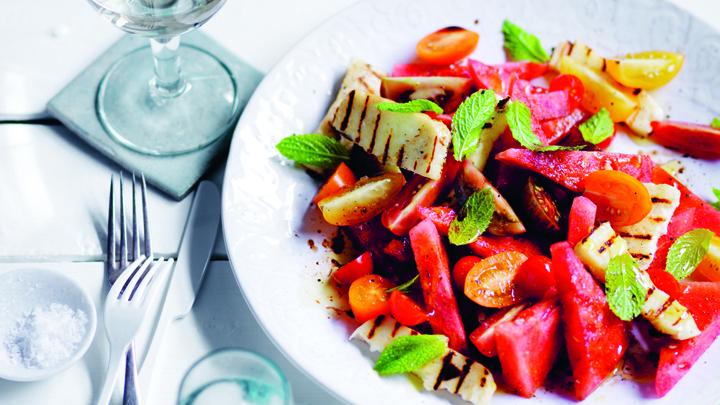 This is the easiest starter. We often get a few packets of haloumi, grill it up and serve before lunch as a snack!
It's yummiest tossed with salad greens and also really good with lentils and rocket.
WATERMELON & GRILLED HALOUMI SALAD
SERVES 4
Ad. Article continues below.
Ingredients
¼ watermelon, cut into small cubes
Grilled haloumi (above), cut into strips
6-8 heirloom tomatoes, roughly chopped
1 bunch of mint, roughly chopped
Aged balsamic vinegar
Olive oil (optional)
Method
Just take a packet of haloumi, cut into 1.5cm slices and grill for 2 minutes each side, until you see the grilled stripes.
Toss together the watermelon, haloumi, tomatoes and mint. Top with a generous drizzle of balsamic vinegar, and some olive oil too, if desired.