Warning: These super easy crispy courgettes are addictive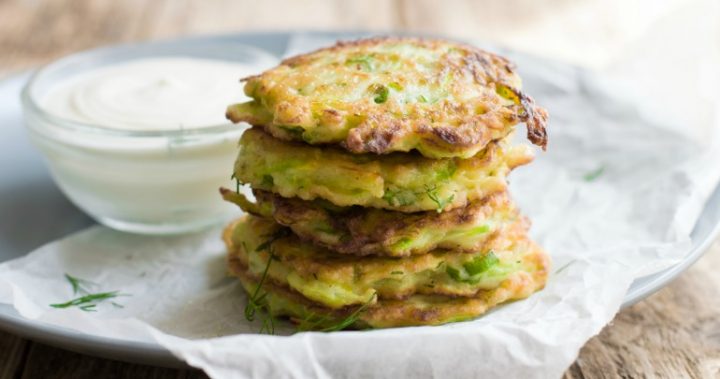 Looking for a delicious, warm lunch or dinner treat? Here's a great way to transform the humble zucchini into a delicious, crispy, fiendishly addictive fried pancake. We think you'll love it!
Ingredients:
3 large zucchinis
2/3 cup of plain flour.
2 eggs
1 large spring onion, bulb and shoots sliced
1 teaspoon of bicarbonate soda
Vegetable oil
Sweet corn (optional, to taste)
Dill or fennel (optional, to taste)
Sour cream or yogurt (optional, to taste)
Salt (optional, to taste)
Method:
Grate the zucchinis (or shred them in a food mixer) and place them in a bowl. Add salt and set aside.
Beat the eggs in another large bowl.
Return to your shredded zucchinis. Squeeze them to remove any excess moisture, then add into the bowl with the eggs.
Add flour, bicarb soda, chopped spring onion, corn and herbs (if desired) and mix.
Fry in a pan (medium heat) until both sides are golden brown
Serve with a dollop of sour cream or yogurt melting over the top for an extra delicious touch!
—————————————————–
If you'd like to see more recipes from Starts at 60, click here. And if you have a recipe for the Starts at 60 community – we'd love to share it! Simply fill in the form below.
Submit your article here