Three-ingredient tender oven braised beef (that tastes even better the second day!)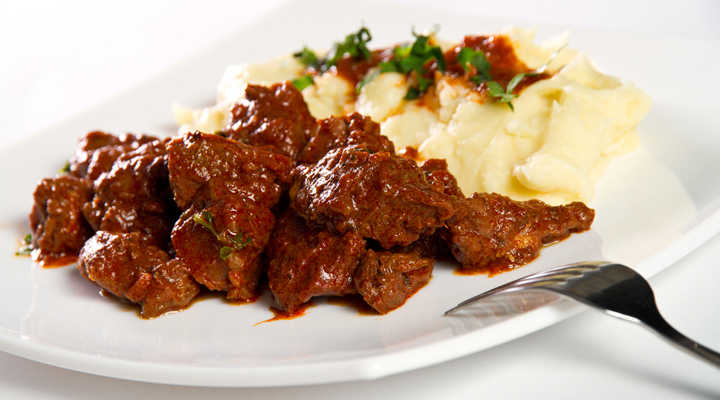 This is a fantastic meal that you can prepare in advance. In fact, it can even tastes better as a leftover dish! With just three simple ingredients, the results are magical. Could this become a new household favourite?
Ad. Article continues below.
Ingredients
Serves 6
1 large can whole tomatoes
1-1.5 kg boneless beef chuck roast, tied with a string
1 head garlic, separated into cloves, left unpeeled
Method
Preheat oven to 150 degrees C
Coarsely chop tomatoes with their juice in a food processor.
Place roast in a casserole dish with a lid (a tight fit is okay since it will shrink).
Pour tomatoes over roast and scatter garlic around it. Season with salt and pepper, as desired.
Braise in middle of the oven, covered, until tender (approximately 3 to 4 hours).
Cut roast into thick slices and serve with sauce (garlic squeezed form its peels). We also recommend pairing it with orzo, mashed potatoes or crusty bread.
Will you try this three-ingredient recipe? Share your thoughts (or alternative recipes) below!