This pear and ginger loaf is so tasty and moist, you can hardly tell it's good for you!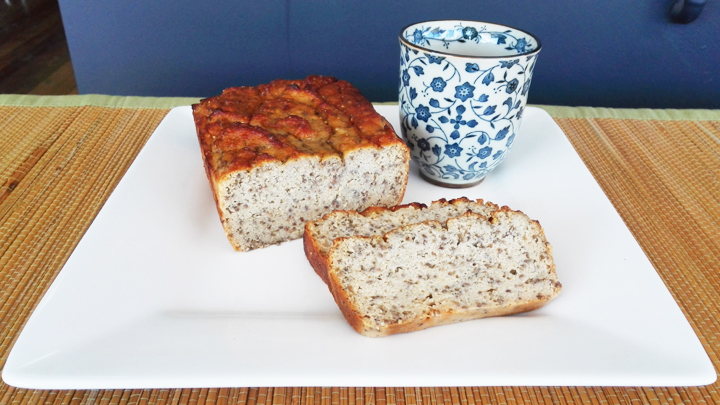 Considering this sweet loaf is free from gluten, grains, sugar and dairy, you may be surprised to know it is also incredibly moist and full of flavour.
Chia seeds and coconut flour are readily available in the health-food section of your supermarket, note that you only need small amounts of both. Chia is a wonderful source of omega-3 essential fatty acids, and coconut flour provides anti-inflammatory fibre.
Make this for a healthy breakfast or sweet treat, and enjoy it completely guilt-free.
Ingredients
450g ripe pear, peeled, cored and roughly chopped (approx. 3 large pears)
5 free-range eggs
¼ cup coconut or olive oil
2 tsp ground ginger
2 tsp gluten-free baking powder*
¼ cup chia seeds
½ cup coconut flour
Ad. Article continues below.
* TIP: If you don't have GF baking powder, use bicarb soda and squeeze half a lemon onto the powder to activate it.
Instructions
Pre-heat oven to 160 degrees fan-forced or 170 degrees non fan-forced.
Line a small loaf tin with baking paper.
Place chopped pears, eggs, oil and ginger powder into a food processor and blend for one minute.
Add baking powder, chia seeds and coconut flour, then pulse or stir to combine.
Allow mixture to rest for 10 minutes – the coconut flour and chia seeds will expand.
Pour mixture into prepared loaf tin.
Bake for one hour (depending on your oven, this may take longer).
Loaf is cooked when it is golden in colour and has started to pull away from the corners of the tin.
Slice and serve with tea, or yoghurt and berries.