This is our favourite carrot cake slice recipe. What's yours?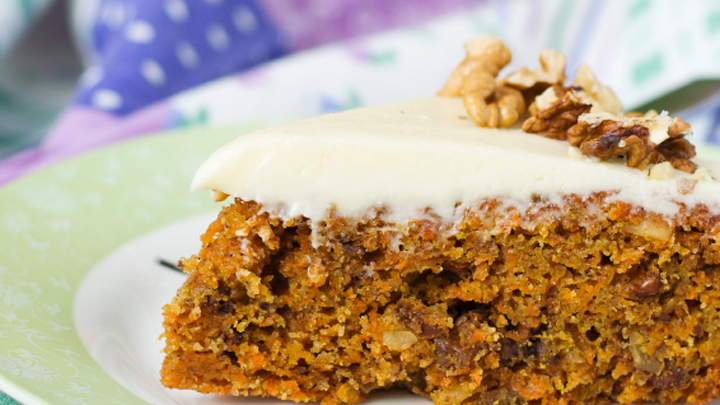 Who can resist the charms of a simple, well-made carrot slice? This recipe is among our top picks for flavour, moisture and straight-up home-baked charm. Do you have a variation you prefer? Leave a comment below!
Ingredients
1 large carrot (or 2 small), grated
3 lightly beaten eggs
180ml of sunflower oil
100g sultanas
Zest of 1 orange, grated
1/2 teaspoon of nutmeg, grated
1/2 cup of raw sugar
1 teaspoon of ground cinnamon
1 teaspoon of bicarbonate soda
180g of self-raising flour
1/3 cup of icing sugar (optional)
Walnuts (to taste)
Method
Preheat the oven to 180°C. Grease and line the base and sides of a large, thin slice pan.
Place the oil, lightly beaten eggs and raw sugar into a large bowl and stir gently. Mix in the carrot, zest and sultanas.
Add all spices, bicarb soda and flour. Stir further to combine.
Pour into the pan and bake for up to 25 minutes (or until a knife sliced into the middle comes out clean). Leave it out until the tray cools, then turn it over onto a tea towel to cool down further.
For the icing, simply stir the icing sugar in a bowl with two teaspoons of warm water until a smooth mixture forms. Drizzle over the top to taste – thick or thin. Add walnuts if desired.
(Want something a little less rich? Simply dust 1-2 tablespoons of icing sugar over the top.)
Ad. Article continues below.
—————————————————–
If you'd like to see more recipes from Starts at 60, click here. And if you have a recipe for the Starts at 60 community – we'd love to share it! Simply fill in the form below.
Submit your article here