This green smoothie with loads of flavour will make you feel amazing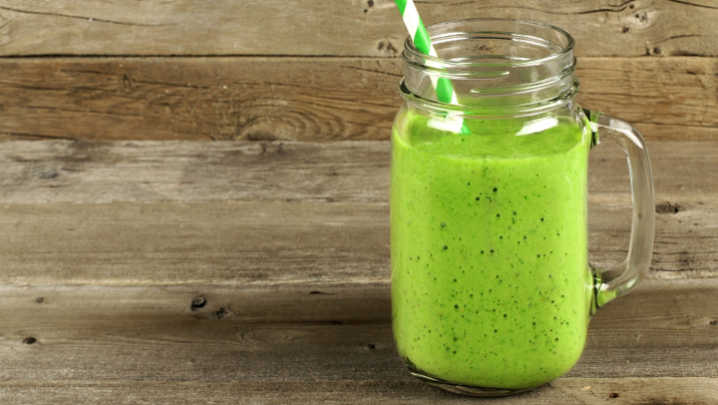 When I feel bloated from a few too many carbs and wine, I make this green smoothie.
I have done a bit of trial and error to get it perfect but I believe this is my best one yet! It's great for when you're feeling like your body is crying out for some nutrients and energy.
And after two weeks of drinking one of these every day, I have to admit I am addicted to them and feeling much healthier.
It has decreased the amount of food I eat in the day, made me feel full all morning, and set me up for a more healthy eating pattern.
This version is less grittier and doesn't smell or taste like your typical repulsive green smoothie (let's face it)!
Ad. Article continues below.
Makes 700-800ml 
1 small lemon
1/2 to whole avocado (depending on size)
1 piece of fruit (kiwi, ripe pear)
2-3 tbsp pot-set fat free yogurt
1 tsp chia seeds
1 tsp green powder
400-500ml coconut water
small handful of kale
Blend all of this up until it looks creamy and delicious, then serve. It should make enough for a couple of drinks, and you can have another tomorrow!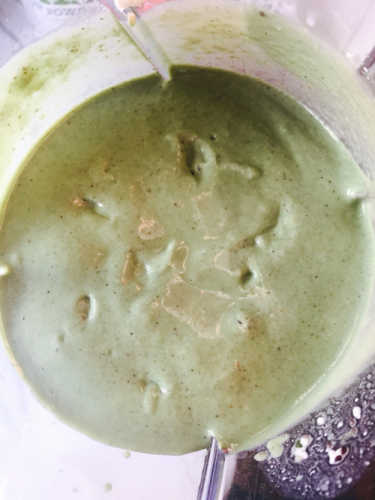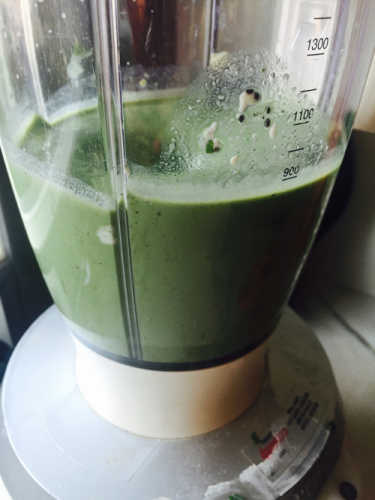 Tell us, will you give this a go? What's in your green smoothie?