This gluten free orange cake will have people running back for more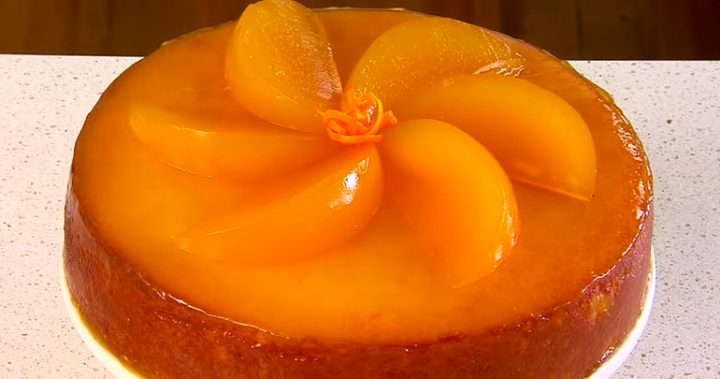 Want a simple, delicious cake that won't hurt the hip pocket or waistline? This flourless orange cake is so rich and tangy that you won't notice it is completely flour and gluten free! Try it at your next morning tea with friends or family.
Ingredients:
2 oranges, skin scrubbed because you use them whole
200g raw sugar
6 free range eggs
1 tsp baking powder
250g almond meal
Method:
1. Score the oranges across the top (just cut an X into them) and bottom then put into a pot and cover with water. 2. Bring to the boil then turn down to a gentle simmer and leave for 45min – 1 hour (they should appear swollen and plump and feel very soft). 3. Drain and pulse using a stick blender or in a regular blender. The whole orange, peel, rind, seeds and all. 4. Preheat oven to 160C. 5. Grease and line a 20cm round cake tin ( it's best to use a spring form variety for ease of removing from a tin) 6. Whisk eggs and sugar together until pale and fluffy – really, really whisk them! Let them get very fluffy and don't be tempted to skimp on the time it takes to do this. 7. Fold through the almond meal and baking powder and then the orange puree. 8. Bake for between 40 – 50 minutes. It may still appear gooey even if a skewer comes out clean, but this is OK as it's a dense cake. 9. Leave to cool then lift out of tin. 10. Slice and serve with natural or plain vanilla yoghurt: the combination tastes kind of like a cheesecake, the citrus and the tangy dairy, mmm!
Here's celebrity chef Zumbo's version.
Who will be trying this today?