The Wilson family Christmas pudding recipe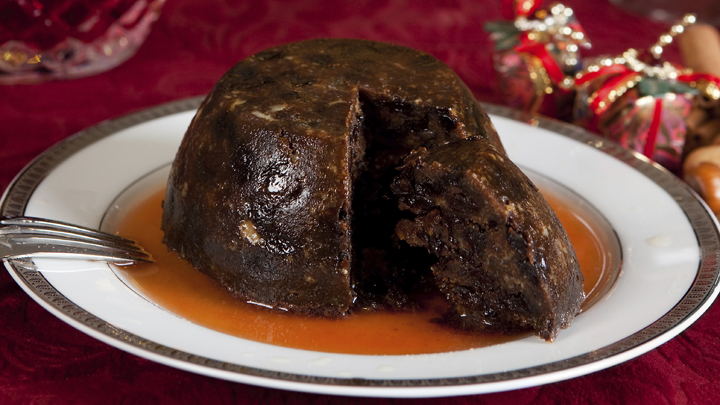 Rebecca's grandmother has the most amazing Christmas pudding recipe that she has passed down the family and has been so kind to share with us today.
Here's her instructions for making a delicious pudding for your family.
Ingredients
450g butter
2 cups castor sugar
1/4 tsp salt
10 eggs
2 cups currants
1/2 cup dates and prunes
2 cups raisins
2 cups sultanas
1/2 cup mixed peel
1/2 cup Jordan almonds
5 cups fine white breadcrumbs
2.5 cups plain flour
1/2 cup brandy
1 tsp cinnamon
2 tsp vanilla
grated rind of 1 lemon
2 tsp parisian essence
Ad. Article continues below.
Method
Prepare fruit, and blanch and chop almonds
Beat butter, sugar, salt and grated lemon rind until creamy
Add eggs one at a time, beating well between each egg
Mix flour and breadcrumbs together
Add small quantity, then fruits, mixed alternately until all used up
Add essence, brandy, cinnamon and vanilla
Mix thoroughly
Pressed into buttered basins, filling each full
Cover with buttered paper, then pudding cloth
Tie with string around the rim of the basin
Plunge into boiling water
Boil for 6 hours and again for 2 hours on the day they are to be use
The puddings will keep longer if cooked in basins. This quantity makes 2 good-sized puddings. Served with custard or brandy sauce.