The top 10 recipes Australians Googled in 2017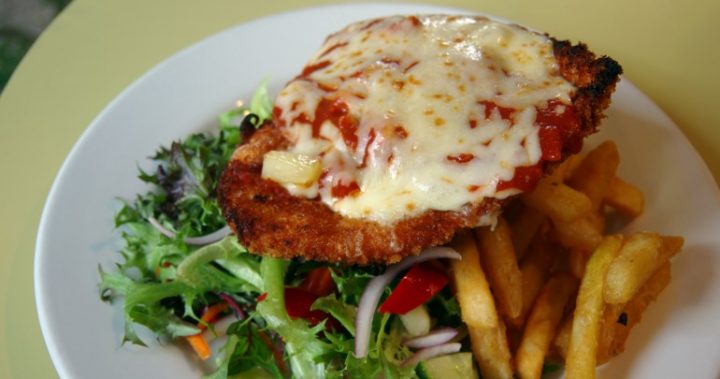 As another year comes to a close, it's always interesting to see what people are searching for on Google.
We here at Starts at 60 love cooking and recipes, so we were keen to know what recipes Aussies were looking for when they turned to the popular internet search engine.
While it's been a year of experimenting in the kitchen for many, the list reveals that it was mainly traditional dishes and comfort foods that most people were searching for.
According to website MamaMia, quiche Lorraine was the tenth most popular dish that people searched for.
It's arguably one of the dishes that has stood the test of time thanks to its tasty flavours and classic ingredients.
Read more: Recipe for classic quiche lorraine
One spot ahead was the hearty beef bourguignon. With delicious tenderised meat and mouth-watering flavours, it's no wonder so many people were searching for the recipe online.
Read more: Hearty slow cooker beef bourguignon
Taking the eighth spot was the good old Shepherd's pie.
The classic comfort meal is a staple in most households in the cooler months and is always a hit with its rich lamb base and creamy mashed potatoes.
Read more: Classic shepherd's pie
Pub favourite chicken parmigiana nabbed the seventh spot, while béchamel sauce came in at number six. Also known as white sauce, béchamel is great for perfecting a homemade lasagne.
Chicken cacciatore proved a popular dish, coming in at number five. Known for its garlic and mushroom taste, this dish is perfect for cooking in a slow cooker.
Read more: Cheats slow cooker chicken cacciatore
A spot ahead was chilli con carne, while the tasty hollandaise sauce came in at number three. The Dutch sauce has been a breakfast favourite for years and it's evident that more Aussies were keen on perfecting it for themselves.
With Easter just around the corner, it's no wonder that hot cross buns were the second most Googled recipe of the year.
While they're already available at most stores and bakeries, many Australians appear to be keen to make them from scratch at home.
And last, but certainly not least, was beef stroganoff.
While there are plenty of variations to the recipe, the most searched in the country for 2017 was the beef version.
What do you think? Are you surprised that so many people searched for these recipes? Do any take you by surprise?