The tastiest way to enjoy cauliflower - guaranteed!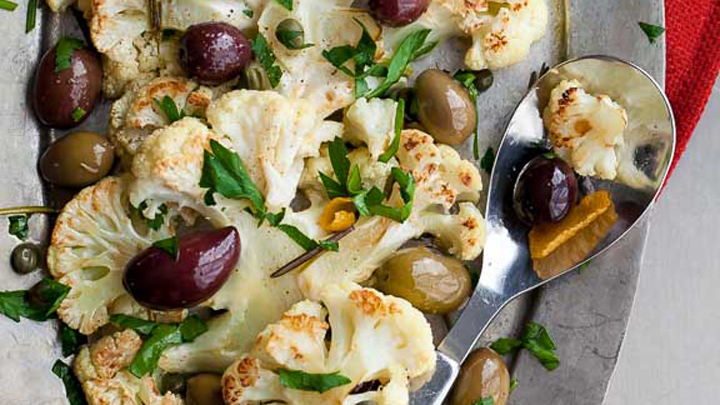 While cauliflower isn't always the most appealing vegetable, sometimes that perfect recipe will come along and transform it into something truly amazing. This fantastic dish is an old favourite among the Starts at 60 community. Are you eager to try it?
Ad. Article continues below.
Ingredients
2 cauliflower heads, cut into small florets.
2 tablespoons of olive oil
1 cup of marinated olives
Rosemary
Thyme
3 coves of garlic, chopped.
2 tablespoons of capers
2 tablespoons of chopped flat-leaf parsley
Roasted walnuts (¼ cup or to taste)
Sea salt
Ground pepper
Instructions
Preheat the oven to 200°C.
In a large bowl, toss the cauliflower florets with the olive oil, salt, pepper and garlic.
Spread the mixture across a baking dish or large baking sheet.
Begin roasting – turning and mixing the vegetable for extra coverage if needed.
After 20 minutes, add the olives and roast for an extra 10 minutes (or until the vegetables are gently browned)
Place into a serving bowl. Mix in the capers and parsley.
As an optional extra, sprinkle with walnuts, salt and pepper.