The sweetest, most delicious banana bread you'll ever taste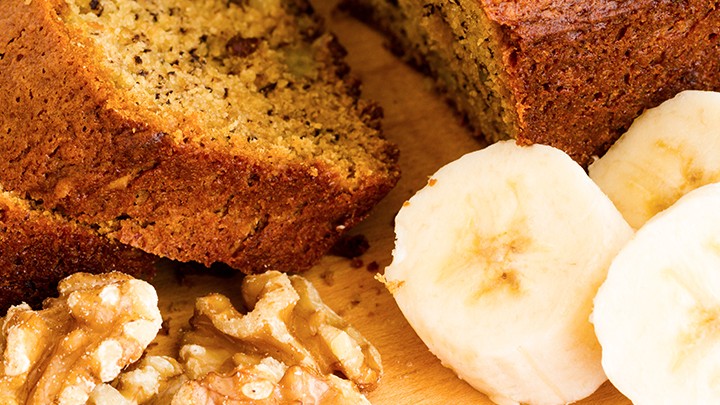 This amazing banana bread is the perfect choice for "bring a plate" occasions – I've brought it along to various birthday parties over the years and never, ever had leftovers to take home!
This variation is a real winner: moist, packed with flavour and simple enough to prepare with grandkids.
Ingredients
Four bananas, mashed
3 eggs
150g of plain flour
1 punnet of fresh raspberries
1/4 cup of fig jam
200g of self-raising flour
1/2 cup of raw sugar
1/4 cup of grated coconut
1 teaspoon of ground cinnamon
2/3 cup of canola oil
1-2 teaspoons of vanilla essence (to taste)
100g butter
1/4 of icing sugar
Method
Ad. Article continues below.
Cake:
Preheat the oven to 150°C.
Grease your baking tray and line with baking paper.
Sift all flour (both regular and self-raising) into a bowl.
Add the cinnamon, raw sugar and cinnamon.
Dig a small hole into the centre of the mixture. Inside it, add the mashed banana, eggs, vanilla essence and oil.
Stir – not too long – until the ingredients combine.
Add the raspberries and gently mix throughout.
Pour the mixture into the pan and bake for 90 minutes (or until a skewer in the centre comes out clean). Set aside for 15-20 minutes before turning over to cool completely.
Fig butter (for glazing):
Pour the butter and icing sugar into a bowl and whip until creamy.
Add the fig jam and whip until smooth.
If you'd like to see more recipes from Starts at 60, click here. And if you have a recipe for the Starts at 60 community – we'd love to share it! Simply fill in the form below.
Submit your article here