The secret trick to making the creamiest hummus ever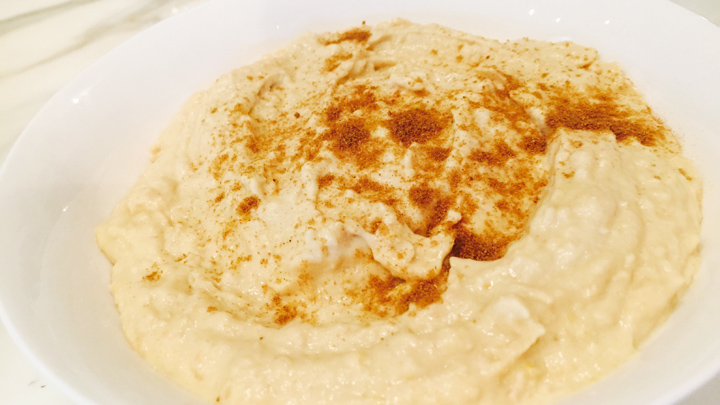 There's a secret to making hummus that tastes better than the store-bought stuff…
Ad. Article continues below.
It's so creamy and full of flavour – check out how we made it!
Note: there are two ways you can prepare the chickpeas: you can either spend 10-20 minutes peeling the skin off, or you can leave it on. Personally I took the skins off and have never tasted better hummus but it's up to you!
Ingredients
425g can of chickpeas
1/4 cup fresh lemon juice
1/4 cup (59 ml) tahini
1/2 teaspoon minced garlic
2 tablespoons olive oil
1/2 teaspoon sea salt
1/2 teaspoon ground cumin
2 to 3 tablespoons water
Ground paprika
Method
Combine tahini and lemon juice and blend for one minute. Scrape sides and bottom of bowl then turn on and process for 30 seconds.
Add the olive oil, minced garlic, cumin and the salt to the whipped tahini and lemon juice mixture. Process for 30 seconds, scrape sides and bottom of bowl then process another 30 seconds.
Open your can of chickpeas, drain liquid then rinse well with water. This is where you can choose to peel or leave as is.
Add half of the chickpeas to the food processor then process for 1 minute. Scrape sides and bottom of bowl, add remaining chickpeas and process for 1 to 2 minutes or until thick and smooth.
If the hummus is too thick or has little gritty bits, slowly add water whilst blending.