The quick and easy way to make tasty mayonnaise in seconds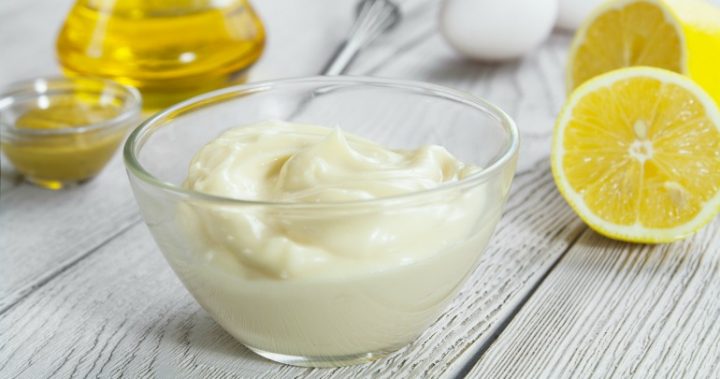 When you've been making lunches for as long as we have, you're always looking for nifty tricks and tips when it comes to making a meal more enjoyable.
You'll know that something as simple as mayonnaise can make a boring ham and cheese sandwich more exciting for your family.
If you want to be a bit more adventurous in the kitchen and save yourself a trip to the supermarket to buy a jar of mayo, we've got you covered.
The best part is once you get the hang of it, you'll be making mayo in seconds!
It's great as a condiment and works a treat if you're making chicken burgers.
Ingredients
2 egg yolks
2 tsp white wine vinegar
½ tsp Dijon mustard
¼ tsp sea salt
¾ cup olive oil
Method
Add egg yolks, white wine vinegar, Dijon mustard and sea salt to a blender.
Turn blender on and start on low.
While it is mixing, slowly pour olive oil to the mix until it becomes thicker. The longer you blend, the thicker your mayo will be.
To give your mayonnaise a tangier taste, feel free to squeeze some lemon juice into the mixture.