The most crispy and garlicky roast potatoes you'll ever make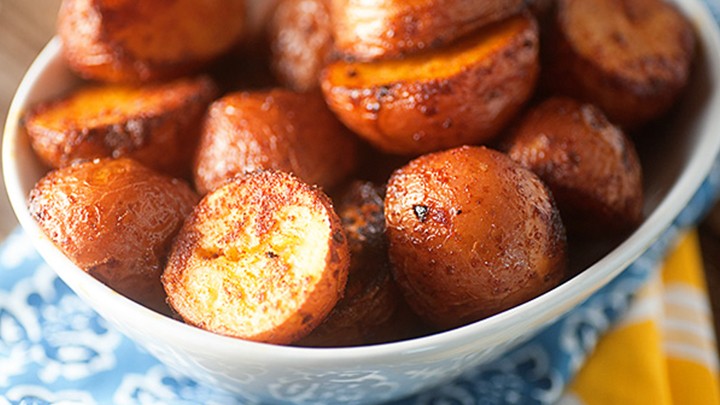 Who can resist the delicious wafting smell of roasted potatoes? Not us!
This great new recipe will help you bring the very best out of your roasting, bringing them to a whole new crispy, spicy, flavour-filled level.
Serves: 4
Prep Time: 10 min
Cook Time: 40 min
Ingredients:
700g baby red potatoes
1 tablespoon olive oil
1 tablespoon chili powder
2 teaspoons packed brown sugar
1 1/2 teaspoons seasoned salt
1/2 teaspoon garlic powder
Ad. Article continues below.
Directions:
Preheat oven to 22o degrees. Line a baking sheet with foil and spray with non-stick cooking spray.
Wash the potatoes and then pat dry. Cut each potato in half and place in a large bowl. Toss the potatoes with the olive oil to coat.
In a small bowl, combine the chili powder, sugar, seasoned salt, and garlic powder. Sprinkle over the potatoes and stir to coat.
Place the potatoes on the baking sheet in a single layer.
Bake for 40 minutes or until browned and the potatoes are easily pierced with a fork.