The humble school cookery book – recipes through the ages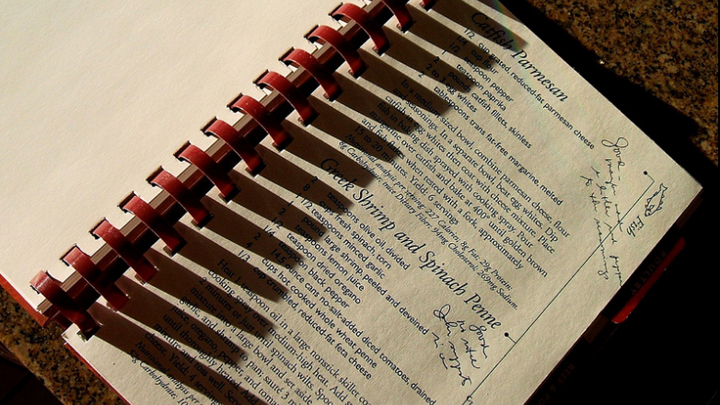 Do you have a fail-safe recipe you turn to time and time again? Chances are it's not from the latest trendy cookbook full of fad dishes. It's probably in the trusty cookbook you first used in cooking classes at school.
Maybe you still have it? And no matter how food-stained the front cover is or how tattered the pages are, the recipes inside your original school cookbook have probably stood the test of time.
Mum's best friend in the kitchen since her school days in the 1950's has been the Central Cookery Book.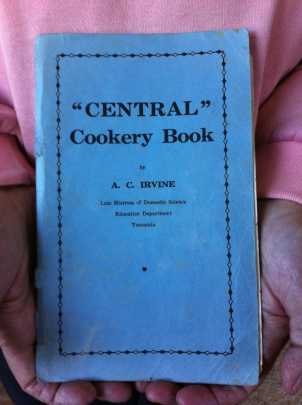 Ad. Article continues below.
Alice Irvine, a so-called Mistress of Domestic Science, wrote the book for cookery teaching in Tasmanian schools but its popularity has endured far beyond the classroom.
Irvine's Central Cookery Book (1930) became the definitive text for cookery teaching in Tasmanian schools. By its sixteenth edition (1991), it was more than simply a basic text for schools and was widely used in homes throughout the State; as the preface stated, 'it has become an institution'.
Australian Dictionary of Biography
First published in 1930, you can still buy the Central Cookery Book today.
Ad. Article continues below.
There's no mention of quinoa, couscous or chia inside, but how about mum's go-to favourite recipe, a basic white sauce?
Then there's that other school cookbook institution Day to Day Cookery by IM Downes? Who could resist the recipe for deliciously simple small cakes?
Ad. Article continues below.
They're the tried and true recipes Chef Jamie Oliver wants our grandchildren to be taught in school.
The Naked Chef has declared Friday 15 May Food Revolution Day – a day of global action to put food education and cooking classes back on the school curriculum.
So, when it's mealtime, do you dust off your old school cookbook for inspiration? Or perhaps you use it so frequently, it doesn't have time to gather dust. Tell us about your favourite cookbook from your school days and inspire us with the best recipes from it.
This article was written by Dianne Bye