The healthiest chocolate muffins you'll ever make!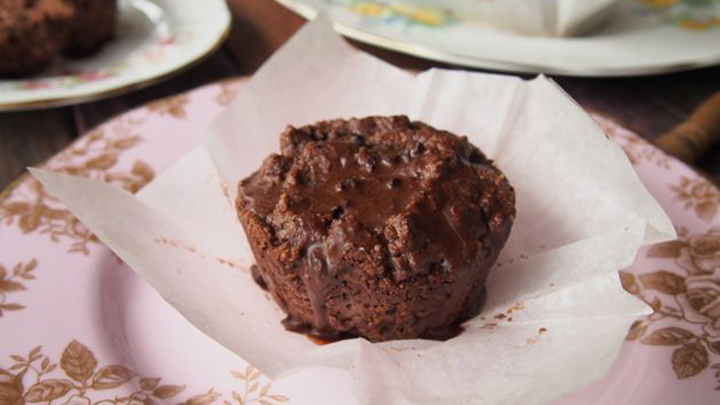 These chocolate muffins are so easy to make, full of healthy ingredients and taste amazing! We know what you're thinking… how can these chocolate muffins be grain free, gluten free, sugar free, sweetener free and even egg free but still taste delicious?! Only one way to find out…
If you LOVE this recipe then you might like The Merrymaker Sisters' brand new book: Make It Merry, A Healthy Cookbook. It's full of over 70 nutritious, quick and easy recipes to boost your health and happiness!
EGG FREE, SWEETENER FREE CHOCOLATE MUFFINS
Prep Time 10 min Cook Time 20 min Total Time 30 min
Ad. Article continues below.
Serves: 8
Stuff you need
1 1/2 cups almond meal
1/2 cup raw cacao powder
1 cup coconut milk
1/4 cup coconut oil melted
1/4 cup cacao nibs
2 tbs. chia seeds, soaked in 6 tbs. water for 10 minutes (OR 2 eggs)
1 tsp. 100% vanilla extract
Pinch of salt
Now what
Preheat oven to 180°C (350°F) and line a muffin tray with 8 muffin cases.
In a large bowl combine the almond meal, cacao powder, cacao nibs and salt.
Add the coconut milk, coconut oil, chia gel (or eggs), vanilla and mix well.
Spoon the mixture in to the prepared muffin trays and place in to the oven for 20 minutes or until the muffins spring back when lightly touched.
Ad. Article continues below.
Merrymaker tip
Definitely drizzle with sweetener free chocolate!