The easiest jam drop biscuits you'll ever make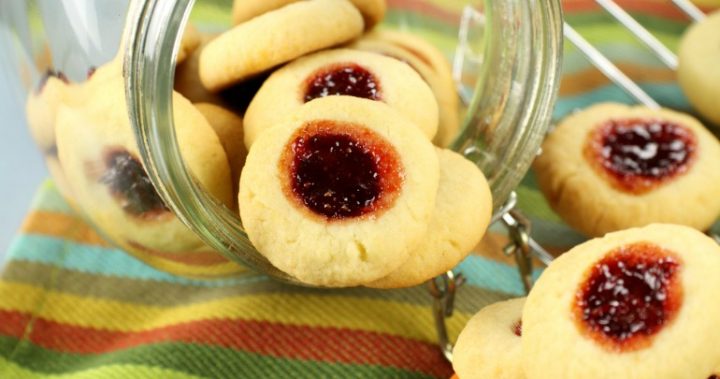 Jam drop biscuits are an old favourite. They're so easy to make, and so tasty! They remind you of having a cup of tea in the afternoon with your mum or grandmother, and evoke the feeling of a warm kitchen, the scent of fresh baking, and good conversations.
Jam drops are like a taste of nostalgia wrapped up in a sweet, jam-filled bickie.
Their simplicity makes them the perfect treats to make with the grandkids too, and to start creating their own memories of baking with grandma in a warm kitchen.
Ingredients
180g butter, softened
1 cup caster sugar
1 egg
2 cups plain flour, sifted
1/2 teaspoon baking powder
Jam, in whichever flavour you prefer
Method
1. Preheat oven to 180C and line two baking trays with non-stick baking paper.
2. Use electric beaters to beat the butter and sugar together until light and fluffy.
3. Add egg to mixture, continuing to beat well.
4. Sift in flour and baking powder, and stir with a wooden spoon to combine.
5. Chill dough in the fridge for at least 30 minutes to ensure the biscuit retain their shape when baked.
6. Using two teaspoons of mixture at a time, roll into small balls and place them on the prepared trays. Use your finger or thumb to flatten slightly, making an indent in the centre.
7. Spoon a small amount of jam into each indent.
8. Bake for 10 minutes or until lightly golden, then leave to cool on trays for 10 minutes before transferring to a wire cooling rack.