The easiest and tastiest beef and broccoli stir fry you will ever make!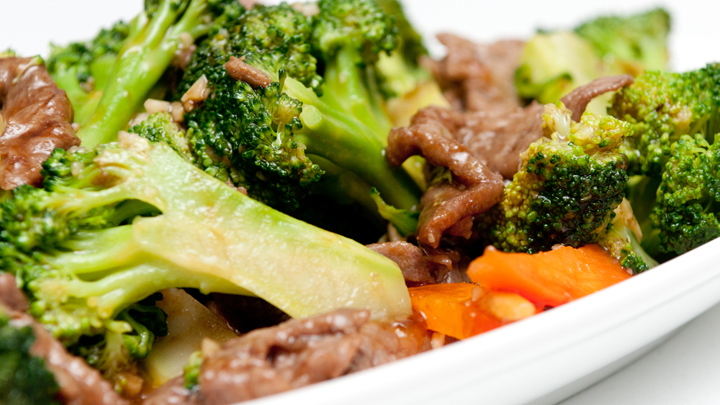 Love a beef stir fry but don't want too much fuss? This quick, easy and very tasty beef and broccoli stir fry recipe is low in fat but high in flavour!
Ad. Article continues below.
You'll love its taste so much, you'll want to make it all the time.
Ingredients
3 tablespoons cornstarch
1⁄2 cup water
2 tablespoons water
1⁄2 teaspoon garlic powder
500 boneless steak, cut into thin 3-inch strips
2 tablespoons vegetable oil
4 cups broccoli florets
1 small onion, cut into wedges
1⁄3 cup reduced sodium soy sauce
2 tablespoons brown sugar
1 teaspoon ground ginger
hot cooked rice
Method
In a bowl, combine 2 tablespoons cornstarch, 2 tablespoons water and garlic powder until smooth.
Add beef and toss.
In a large skillet or wok over medium high heat, stir-fry beef in 1 tablespoon oil until beef reaches desired doneness; remove and keep warm.
Stir-fry broccoli and onion in remaining oil for 4-5 minutes.
Return beef to pan.
Combine soy sauce, brown sugar, ginger and remaining cornstarch and water until smooth; add to the pan.
Cook and stir for 2 minutes.