The delicious Nutella calzone with just three ingredients!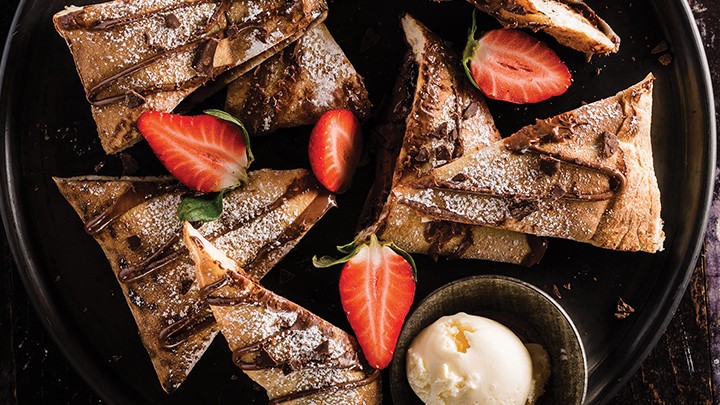 Want to indulge with a delicious dessert, but facing an empty cupboard? Here's a great way to put that jar of Nutella to great use. It's quick and easy, but sure to impress – even more so if you're lucky enough to have a wood fire oven.
Ingredients
220g(8oz) pizza dough
Nutella
A sprinkle of icing sugar
Method
If using a domestic oven, pre-heat to 220°C (425°F).
Roll out a piece of dough into a 3 mm thick disc, ensure the bottom of the dough is floured
enough preventing it from sticking to the surface. On half of the dough piece spread the
Nutella (as much as you desire).
To make the calzone, carefully lift the far edge of the pizza dough and pull it over the top of the
ingredients towards you, folding it in half. Crimp the edges so none of the filling can spill out.
Place the calzone onto a baking tray, pizza stone or granite slab.
Ad. Article continues below.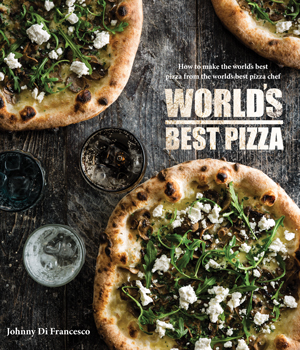 If using a standard oven, pre-heat to 220°C and bake for 10-15 minutes.
If using a wood fire oven, cook at 400° for 4 to 4.5 minutes. Place it the mouth of the oven (where there is the least heat) for best results.
Bake until the dough becomes puffed up, golden on top and the filling is hot. Serve hot, sprinkled with icing sugar and garnish with strawberries or fruit of your choice.
This recipe was adapted from World's Best Pizza by Johnny Di Francesco, available from New Holland Publishers. Click here to learn more.