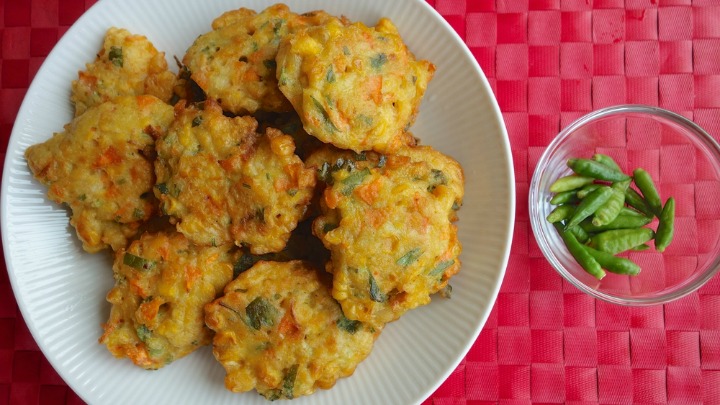 When you're in the mood for something tasty, but don't feel like slaving over a hot oven for hours, these corn fritters are the perfect solution. They're quick to whip up and you can serve them with anything you have on hand. Try topping them with crispy fried bacon and tomatoes, or smoked salmon and creme fresh; if you feel like keeping it vegetarian, pair it with diced avocado and lovely fried mushrooms.
Ad. Article continues below.
Ingredients
1 cup self-raising flour
2 eggs
1/3 cup milk
2 x 420g cans corn kernels, drained
2 tablespoons chopped chives
2 sping onions, chopped
100g fetta, crumbled
40g piece cold butter
Method
1. Place flour into a large mixing bowl and make a well in the centre. Use a fork to whisk eggs and milk in a jug and pour gradually into the flour, stirring gently to combine. Fold in corn, chives, spring onion and fetta. Don't over-mix or the fritters will be tough.
2. Wrap butter in a piece of paper towel. Heat a large frying pan over medium heat and wipe with the butter to grease. Drop 1/4 cupfuls of mixture into the pan (you'll have to cook in batches). Cook for about 2-3 mins, until golden brown underneath, then turn and cook the other side. Repeat with the butter and fritter mixture.