Tasty turkey cranberry patties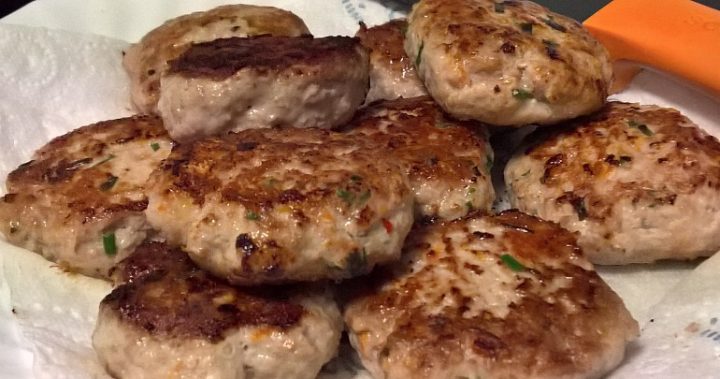 With festive season upon us, this is the perfect recipe to have up your sleeve for a little extra Christmas cheer.
This tasty recipe uses minced turkey and leftover cranberry sauce to create a healthy and delicious meal that's ready in less than 30 minutes. The ingredients are simple, but the flavours are huge, with plenty of fresh parsley, garlic and red onion packing a punch.
You can enjoy the patties on their own or with a side of leftover roasted veggies. Yum!
Ingredients
500g turkey mince
1 small red onion, chopped
1/2 cup dried breadcrumbs
2 tbsp cranberry sauce
1 tbsp parsley, chopped
1 egg
1 clove garlic, crushed
2 tbsp olive oil
Plain flour
Method
In a bowl, mix mince, onion, breadcrumbs, cranberry sauce, parsley, egg and garlic.
Form into eight even-sized patties. Chill for 15 minutes.
Heat oil in frying pan on medium heat.
Dust patties in a plain flour, shaking off excess.
Fry for five minutes, each side.
Drain on paper towels and serve!