Tasty strawberry and rhubarb tarts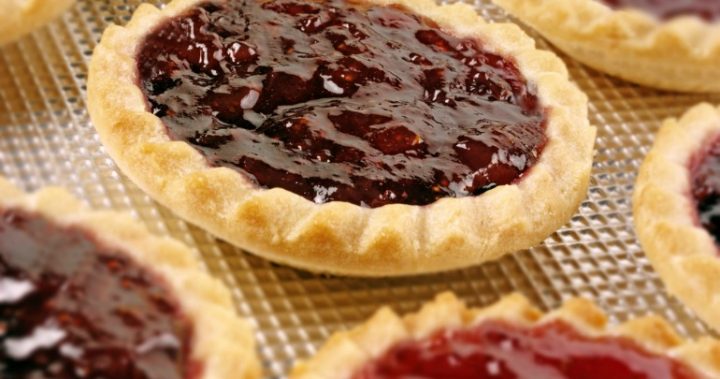 You've probably been seeing big bunches of rhubarb in your supermarket lately, so why not utilise this delicious, tart flavour while it's in abundance? The tartness of the rhubarb is nicely balanced with the sweetness of the strawberries, pastry and sugar.
These delicious little tarts are the perfect thing for if you have guests coming for afternoon tea, or for if you have an event you've been asked to bring a plate to. They are great because they're individual serves, so there's no cutting, or washing up loads of plates involved.
The best thing about them though, is how easy they are to make! Using pre-made tart cases (which you can buy from your regular supermarket), there is no fussing about with trying to make or bake shortcrust pastry – so if you're not a pastry chef, or you just prefer simplicity when it comes to baking, you can still make them!
Ingredients
18 mini tart shells
3/4 cup rhubarb finely chopped
1 cup strawberries finely chopped
1/4 cup sugar
Juice of a small orange
1 tablespoon cornflour
1 tablespoon water
Method
1. Prepare the tart shells according to the package instructions, and allow to cool.
2. Place the rhubarb, strawberries, sugar and orange juice in a medium saucepan and bring to a boil, then turn down to a simmer.
3. Mix together the cornstarch and water, then add to the rhubarb mixture. After the mixture thickens, remove from heat and let cool slightly.
4. Fill the tart shells with the fruit mixture and refrigerate until it's time to serve.